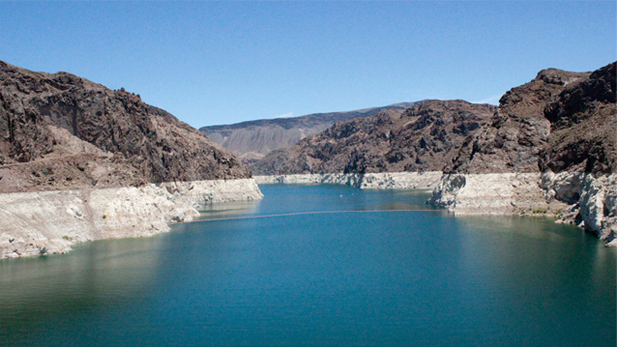 Water levels at the Colorado River basin.

AZPM Staff
Story from Fronteras Desk
Listen:
Another government report has warned that now is the time to plan for water shortages on the Colorado River, while saying there are signs of progress.
There is uncertainty about what the water situation will look like on the Colorado River 40 years from now.
The report said demand could outstrip supply by up to 7 million acre feet. A more likely scenario puts the imbalance at about half that number.
Either way, long-term planning needs to start now, said Pam Adams, a hydrologist with the U.S. Bureau of Reclamation, which published the study.
The good news, she said, is that recent trends are heading in the right direction. In the major metropolitan areas, per capita water use has decreased by 11 percent to 38 percent since 1990. The situation with agriculture, however, is different.
"The amount of the water hasn't changed much, but productivity has increased basin-wide by about 25 percent since 1980," Adams said.