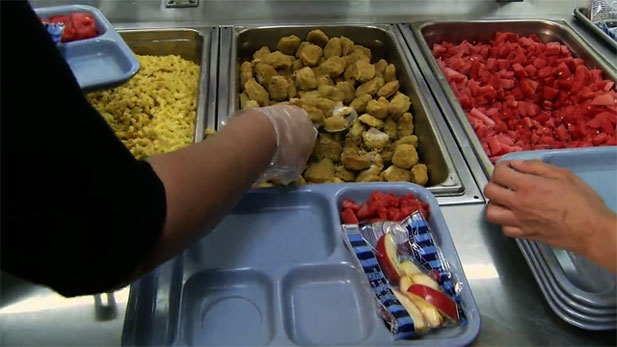 AZPM
Listen
More than half of all children in Arizona's K-12 system qualify for free or discounted meals, and without a summer meal program some of them may go hungry while school is not in session.
Thousands of children and teens in Pima County will receive free breakfast and lunch during the summer through the U.S. Department of Agriculture's Summer Food Service Program.
Tucson Unified, Amphitheater, Marana and Sunnyside school districts are among those participating in the program.
During the 2015 academic year 55 percent of all Arizona students lived in lower-income families and qualified to have breakfast and lunch at school for free or for a discounted price, Arizona Department of Education records show.
"We open up our schools for free meals because for many of our students that's their only meal. So we want to make sure they are healthy," said Mary Veres, Sunnyside School District spokeswoman. "Either when they attend summer school or if they're just in the community, we want to make sure they have a good meal program that continues on from what we give them during the school year."
The U.S. Department of Agriculture funds the program nationwide and states administer the funds. In Arizona, the state's Department of Education runs the program in partnership with school districts.
For a list of open sites and more information on the program go to the Summer Food Service's website