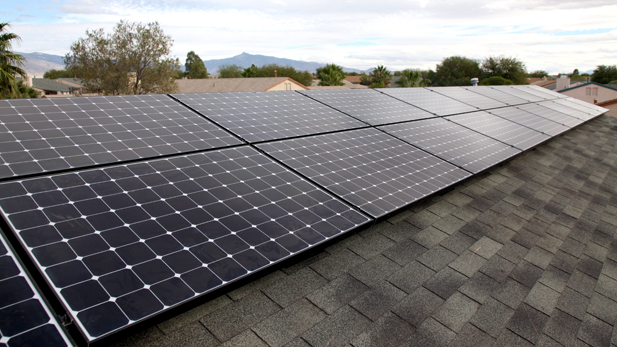 A 25-panel rooftop solar power array.

Yoohyun Jung
Listen:
Tucson Electric Power is currently accepting bids for its first energy storage facility.
The facility would store 10 megawatts of electricity. That stored could allow the company to have a supply ready for times when renewable energy sources are not producing, such as at night or on cloudy days.
"This would be a first of its kind project for Tucson Electric Power," said TEP's Joseph Barrios. "Certainly we have a number of different photovoltaic systems, but an energy storage system is something that would be new and different for us."
The facility is meant to act as a trial for TEP, allowing the company to determine if energy storage technology is a feasible way to expand its use of renewable energy while overcoming times when renewables are not producing.
TEP's current renewable energy capacity is around 330 megawatts, or enough to power about 70,000 houses.