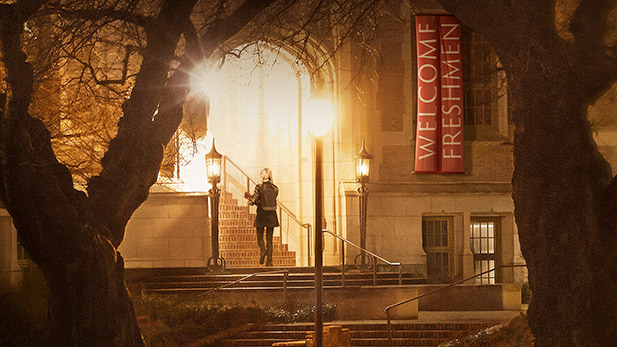 How accurate are the numbers detailing sexual assault on American college campuses? Are assault victims being offered less support than those accused of committing the crimes? Mark McLemore talks with Kirby Dick, the director and co-producer of The Hunting Ground, a documentary that takes an unflinching look at these issues.
Estimates suggest that as many as 1 in 5 women attending college become victims of sexual assault. Few of these crimes are reported, investigated, or prosecuted. The reasons are at the heart of the documentary film The Hunting Ground, directed and co-produced by native Tusconan Kirby Dick.
In 2013, he was nominated for an Oscar for directing The Invisible War, a film that examined sexual abuse in the U.S. military. Kirby Dick says what he and co-producer Amy Ziering heard from audiences at screenings of The Invisible War led them to make The Hunting Ground...
Listen:
Kirby Dick will be presenting The Hunting Ground, and responding to audience Q & A, at two screenings at The Loft Cinema on Friday and Saturday, April 24th & 25th at 7 pm. The Saturday screening is free to all college students with valid school ID's.
Additional interview with documentary filmmaker Kirby Dick:
Mark McLemore: "One of the young women in your movie says that when she went online to find resources about reporting sexual assault, she found a lot more resources designed to help those accused, including an info-graphic about "what to do if you are accused of sexual assault" -- whereas she found nothing to help her."
Kirby Dick: "Yes, I think that was at Berkeley. I would have expected that some schools would be non-responsive to people reporting sexual assault but it seemed it was across higher education and schools like Berkeley that you would not expect. You would think if any school would be dealing with sexual assault on its campus in the right way, it would be Berkeley, but in fact Berkeley continues, even today, to be handling this very, very poorly."
Mark McLemore: "There seems to be a role reversal that happens when these universities or institutions are held responsible for dealing with sexual assault on campus. Suddenly the kinds of excuses that they use to protect the perpetrators get trotted out for a whole new purpose, deflecting responsibility and bouncing it back on the victims."
Kirby Dick: "In terms of being defensive about this rather than taking responsibility? We saw that again and again. Oftentimes, when a woman or a man reported a sexual assault to an administrator, they "victim blamed" them. They would ask questions like what were you wearing? Did you have too much to drink? Were you with your friends? Why weren't you with friends? We saw that again and again.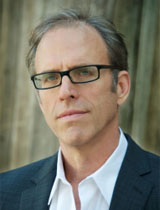 Documentary filmmaker Kirby Dick
In so many institutions, I think there is lack of administrators taking responsibility for this. What I would like to see is college and university presidents coming forward and talking about this publicly, talking about this in front of television cameras, admitting that it's a serious problem on their campuses because it's a serious problem on nearly all campuses.
Then say, look I'm here, I'm going to really tackle this issue and you can hold me accountable if I don't. I'm going to put serious funding into solving this problem.
I also think that while they are speaking about this, they should take the time to apologize for the decades of survivors who have been assaulted on their campuses and their cases have been mishandled. We know that that kind of apology goes a long way to helping the healing process of these survivors, even if they have been assaulted twenty or thirty years ago on their campus.
But unfortunately, we haven't seen that yet on college campuses. I would ask the University of Arizona president to step up an make a statement like this.
I think the press, who has been covering this issue well would be supportive of a statement like this. Oftentimes, presidents are afraid to step forward because they think, well if I start speaking about this issue in public, people will think rape happens on my campus and I'll be known as the rape campus.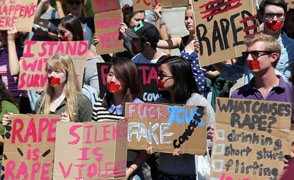 But in fact, I think the press would not respond in that way. I think they would be supportive if a college president is speaking out about it like this. It means something positive is being done there.
One other thing I would like to add to this, which is important, is the only way to really solve this problem is to encourage survivors to come forward. This is one of the most important ways because if survivors don't come forward and report their sexual assault then certainly the repeat offenders will just assault again and again.
So, college presidents stepping up publicly and talking about how important this issue is, will send a message to survivors on his or her campus to come forward and speak about it. It will also send a message to the perpetrators that there will be serious consequences if you're found responsible for sexual assault."
Mark McLemore: "You also contacted several researchers into this topic and it seems like the only way to balance the incredibly high numbers of young women who face sexual assault with the relatively low number of men who are actually committing these crimes, is that there is a lot of recidivism. A lot of these predators are repeat offenders and the lack of acknowledgement or punishment for their crimes just encourages them to recommit."
Kirby Dick: "We've found that certainly a significant number of men who assault on campus are repeat offenders. We certainly anecdotally found that.
When we would be interviewing someone, as she was starting to describe what was happening to her, how someone was approaching her, they would approach her, they would be very friendly, they would offer her a lot of drinks and she would be very flattered.
Oftentimes, these repeat offenders choose someone who is young, who maybe has just arrived at school and then the next step is to isolate them. Oftentimes, they are so drunk, that they're incapacitated and then they assault them. We saw this kind of MO again and again.
There's no question that repeat offenders are a significant part of this problem. I think this is where schools again have failed because if you don't have a system in place that can investigate these assaults and then find these repeat offenders responsible and kick them off of campus, then those repeat offenders will continue to assault and assault on that campus."
Audio transcription by Caitlin Dean