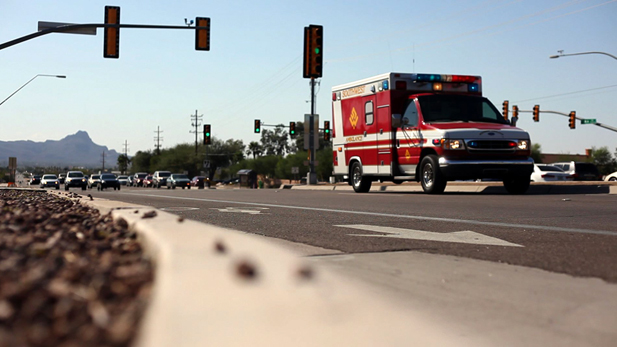 A new emergency communication network in Pima County is intended to help connect emergency responders who work in disparate public safety agencies.

AZPM
Listen:
A University of Arizona study suggests social media posts could be a useful predictor of emergency room visits.
The study used an algorithm that pulled data from Twitter, air quality sensors and electronic medical records to predict whether a hospital's emergency room could expect a low, medium or high number of asthma related visits.
"People kind of share all kinds of things in social media and this is real time data," said Sudha Ram, the lead scientist on the project. "Health-care records are very episodic. Usually, you end up going when you're sick and that's often too late to do any forecasting.

Ram said the goal is to help hospitals more effectively plan their staffing and provide patients with more efficient treatment.
The team's model accurately predicted asthma related ER visits about 75% of the time, Ram said.