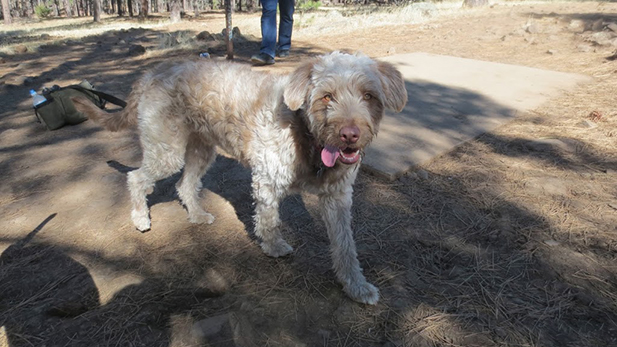 Provided by Zac Ziegler, AZPM
Listen:
University of Arizona researchers are seeking participants for a new study about how dog ownership can make humans healthier.
Scientists already know about the emotional benefits of having a four-legged best friend, but the Human-Animal Interaction Research Initiative is looking to determine the impact on a human's physical health.
Program coordinator Kim Kelly said there is already evidence that having a dog can lessen auto-immune disorders and allergy issues in humans, but that there is still more to observe about the ramifications of owning a dog, especially the probiotic effects.
"Microbes in our gut can have profound effects on our health, both our mental health as well as our physical well being," Kelly said. "So our question then became 'Is there something in the transfer of these microbes between dogs and humans that is actually making us healthier?'"
The study will analyze blood and skin samples of humans and their canine companions over three months to track health changes.
Those interested in participating in the study can contact Kelly at kkelly@psychiatry.arizona.edu. The group also has a Facebook page.