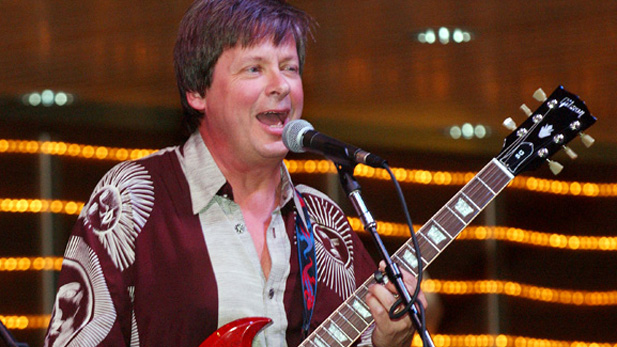 In his secret identity, Dave Barry plays rock star alongside his author friends in the hardrockin' Rock Bottom Remainders.
An unusual new entry in Amazon.com's "parenting book" section is the latest from Dave Barry, called Live Right and Find Happiness (Although Beer is Much Faster).
Barry admits that it doesn't contain much parenting advice, but it does contain his reflections on growing up as the son of a Presbyterian minister in the 1960s, embracing his nerdity in high school, and eventually becoming a parent himself.
The longtime humorist, newspaper columnist, and bon vivant will be visiting Tucson next week as a guest at the 2015 Tucson Festival of Books, March 14th & 15th on the campus of the University of Arizona.
Christopher Conover talked with Dave Barry about his career, starting at the beginning...
Listen:
Barry and his friends in The Rock Bottom Remainders will kick off the Festival with a benefit concert on Friday, March 13th at 8pm at the U of A Student Union Ballroom.