Listen: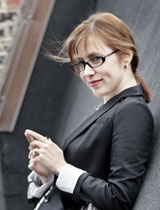 Suzanne Vega knew early that she wanted to tell stories through song. Her first album picked up where folk music seemed to have left off in the mid-80s, and her cool, quiet touch has been earning her crossover appeal ever since.
Mark McLemore talked with Suzanne Vega about how her career started, what it feels like to revisit her older songs, and why Tom's Diner continues to turn up in some unusual places.
Suzanne Vega takes the stage at the Fox Tucson Theater on Sunday, February 22nd, 2015.