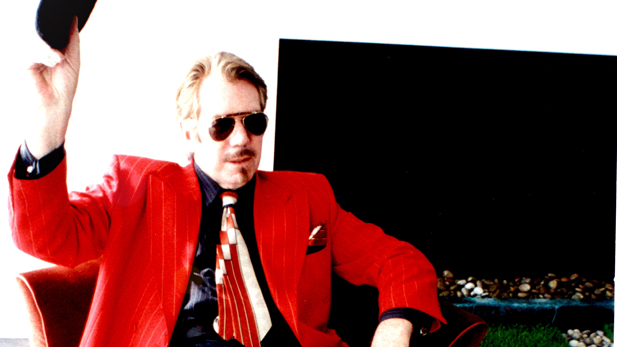 When you mention Dan Hicks to music fans who know the name, you'll often get back a grin and see a twinkle in the eye.
Since the mid-60s, Hicks has been writing songs that combine clever lyrics with musical styles cherry picked from across the 20th century.
He started with psychedelic rock legends The Charlatans, but it's The Hot Licks and songs like I Scare Myself and How Can I Miss You if You Won't Go Away that are best remembered.
Now age 73, Hicks has formed a new version of The Hot Licks, and celebrated his return to performing after treatment for throat cancer. Dan Hicks spoke with Mark McLemore from his home in Santa Rosa, California, as he prepared to go on a tour that will wind up in Tucson on Sunday, February 8th...
Listen:
Dan Hicks and the Hot Licks will play a show on Saturday at the Musical Instrument Museum in Phoenix, before heading to Tucson to play The Rialto Theatre on Sunday night.
In an excerpt from the interview not used on radio, Dan Hicks talks about starting out in the 1960's and how he feels today about the music that launched his career:
McLemore: Tell me about creating those early tunes, like the ones featured on your album Where's the Money?
Hicks: When I got the idea of having the girls sing and making it a trio and back up, that was my favorite writing, I started getting more prolific.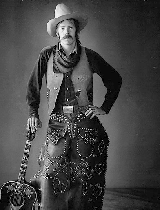 I had something to write for you know? I would write what the girls were going to do. Here's a song and okay, so they come in there and they come in there and we sing that together, so it's a whole new deal.
I started writing and coming up with songs, a lot and that (I Feel Like Singing) was one of the first ones. I remember working with two tape recorders to get the arrangement going, to get the sound, what it might sound like.
I didn't have sound on sound or whatever, the multi tracks. I had two recorders in my living room and I would put down a version of the song and use falsetto with a girl, you know like…
(Hicks sings:) There are people who live for the moment, the moment, the moment…
Then play that on the next recording so I could hear two voices singing the 'moment.' That's how I got my sound, how it might gonna sound when the girls come over and I show them this tune. That's how I kind of got started.
I have somewhere, reel-to-reel recordings of really early auditions and rehearsals, not a lot, not a lot but some. I tend to hold onto things. I could go there and relive that if I wanted to. Some of the old rehearsals or something, the comments between tunes and all that.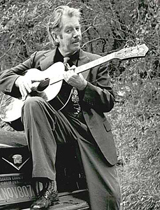 McLemore: I feel like there is a real message of happiness in your music, that makes people smile, or makes their eyes light up. There's a groove and sincerity and laughs to be had, even about dark subjects sometimes. It's like you never forget that life can be a party, and I think a lot of your listeners feel really close to your music.
Hicks: Well Mark, I appreciate that. I like hearing that because a person likes, when you go to the effort of putting the work in, doing the stuff and you like it yourself so much and then others like it too.
It's good, I don't know if it's flattering or what but its good to be appreciated. Whenever I perform, and it's usually good audiences these days. The kind of audiences that I call good audiences is an audience that listens, and is quiet for the most part. I don't mind a few comments from the people out there but sometimes it can get a little disruptive but usually not.
An audience that gets it, they get it, they get what I'm saying. I can tell because they're laughing and they're digging the music. That's a good audience, we have a lot of those and people still show up. That's what's good too, they're still showing up even though I don't play the large places, a few hundred people maybe but they're still showing up. It's good.
I don't feel like I'm on any kind of decline, like, you know boy, my good years are over. None of that, I'm still going. I must have some sort of longevity going here.
The music to me isn't dated or anything, it's not like we are a sixties band coming into town. That's not it. To me good music is good music, it doesn't matter what era it came from.