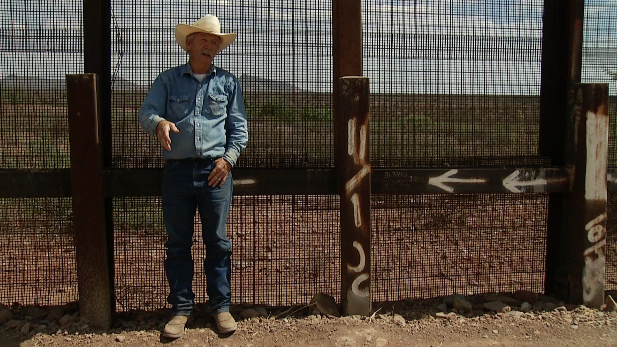 Cochise County rancher John Ladd explains how people cut the fence to cross where his ranch abuts the border.
Listen:
The big border barriers used to curb the flow of illegal immigrants and drugs from Mexico are having detrimental effects on wildlife, environmentalists say.
Advocates for a tighter border say security for Americans should trump consideration for animals.
The issue manifests itself in Cochise County, where the San Pedro River, which originates in Sonora, Mexico, and flows into Arizona, is a route for wildlife. It's one of the few spots for animals to cross from one country to the next, and the big fence on either side of it is a problem, a Sierra Club official said.
"It's blocking the animals, but it's not stopping people from crossing," said Dan Millis of the Sierra Club. "We have seen ocelot, we have seen jaguar here. If a large mammal comes up on this wall, unless it's a monkey, there's no way it's getting over it.
"You can't get through this," he said, standing at the see-through mesh of the metal fence. "There are smaller holes in the wall where there are water crossings. Small animals can get through, but anything wider than four inches is out of luck."
That is a problem for migrating animals and those in need of moving to be with others of their species, said Aaron Flesch, a research scientist with the University of Arizona's School of Natural Resources and the Environment.
Animals may not be able to colonize habitats where members of their species have declined in population or gone extinct due to random events such as disease, Flesch said. He used the Tucson urban area to illustrate his point.
"A black bear trying to move down from Mount Lemmon to the Santa Ritas is going to have a pretty tough time getting through the city at the base of the Catalinas," he said. "And a border wall can act very much in the same way by preventing movement between populations."

But those worried about security on the border see it differently. Among them is John Ladd, who works his family's ranch near the San Pedro River.
"I spend about 50 percent of my time fixing fence or dealing with something that's broken, somebody tore it up.," Ladd said, his own barbed-wire fence and the border fence in the background of his southernmost pasture. "Before this immigration deal, we had fences that were 60 years old and were perfectly good. This fence is about eight years old, and it's about shot."
Ladd said the fence is effective if there are Border Patrol agents nearby to apprehend the people when they breach the barriers, something he said occurs pretty simply.
"They have a chop saw, a gas-powered chop saw with a carbide blade, and they just cut everything," he said. "It takes 10, 15 minutes, and it's a whole crew of people doing it, and it's staged and they're ready to go."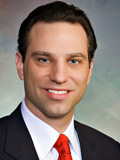 State Rep. Steve Smith.
He acknowledged that wildlife has suffered from the border fence.
"We had a really nice herd of mule deer that migrated in from Mexico every October, stayed here till February," Ladd said. "We probably had 200, 250 deer, and I probably got 40 deer left. They can't get across there. Nothing can get through that thing. Birds can fly over it, but it's terrible."
Republican state Rep. Steve Smith said while he recognizes the effect on wildlife, additional barriers and enforcement are needed to reduce unauthorized migration and the drug trade.
"Protecting our country and our citizens is our No. 1 priority," Smith said. "Can we find solutions that still do both? Of course. Have we? Yes. But again, my oath of office is to the American people, not to an animal species."
Flesch, the UA researcher, said he thinks there are solutions that can satisfy both sides of the equation.
"Clearly illegal immigration and the social and economic background and drivers behind it are much more complex than just the environmental effects of border infrastructure," Flesch said. "But I think those problems are solvable and I think if we put together multi-disciplinary teams of folks and stakeholders together with the government, not just our government, but the Mexican government as well, that we can solve these problems."