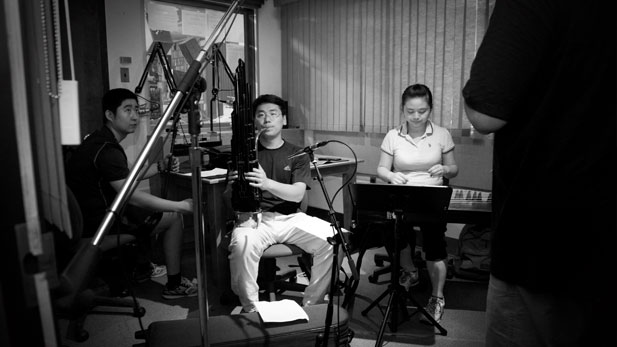 Sandra Westdhal, AZPM
Following the lunar calendar, the official date of the next Chinese New Year is January 31st. According to Chinese astrology, this will be the Year of the Goat (or Sheep). We are told to expect change and emotional upheaval, best greeted with compassion and adaptability, which seems like good advice for any sheep.
The Confucius Institute at the University of Arizona is currently hosting three virtuoso artists from the China Conservatory of Music in Beijing as instructors.
Jane Shya strums the guzing, a horizontal wooden harp, Bo Chen plays the sheng, a mouth organ with 36 pipes, and Max Ma bows the erhu, a 2-stringed violin.
Together, they perform a composition called "The Dance of Yao", a traditional folk melody from Southern China...
Listen:
The music was recorded and mixed by Jim Blackwood.
The trio of musicians will also be featured in the Confucius Institute's concert in celebration of the Chinese New Year at Centennial Hall Saturday, January 31st at 2 p.m.