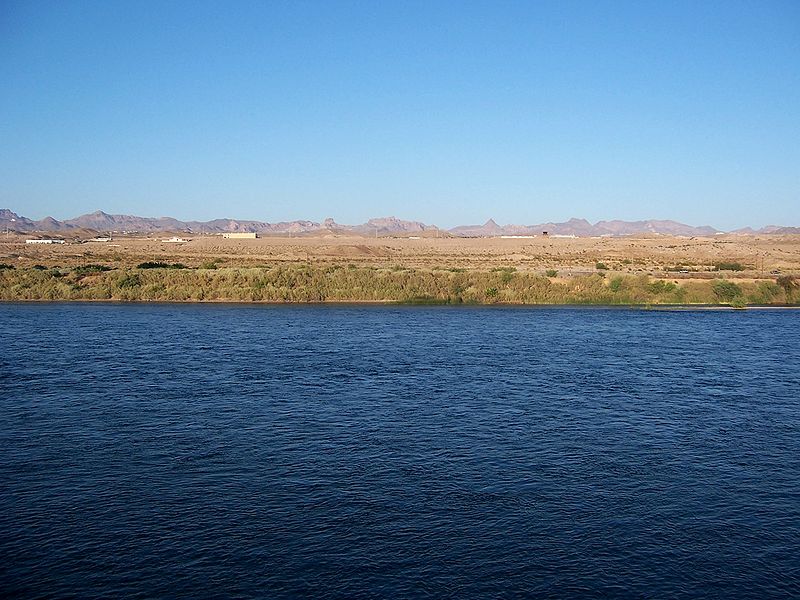 Colorado River near Bullhead City, AZ

Wikipedia.org
Listen:
A recent report finds much of Arizona's economy depends on Colorado River water.
The report, commissioned by business coalition Protect the Flows and written by Arizona State University economists, finds Arizona would have lost $185 billion of business if it didn't make use of water from the Colorado in 2014.
To put that in perspective, the Arizona Commerce Authority estimates total gross domestic product in the state at $261 billion.
"Basically, everything we do as humans on this planet generally involves water as an input for whatever we're up to," said Tim James, the study's lead author. "It can be from making a car to making bread."
Without that $185 billion, Arizona would have been without 2.1 million jobs. The most recent estimates from the Office of Employment and Population Statistics show Arizona has a total of 2.6 million jobs.
The report estimates 49 percent of all water for agriculture and 41 percent of all water for municipal and industrial use in the state comes from the Colorado River.
If none of the seven states touched by the Colorado used any of its water, the report estimated, they would lose $1.4 trillion total from their economies.