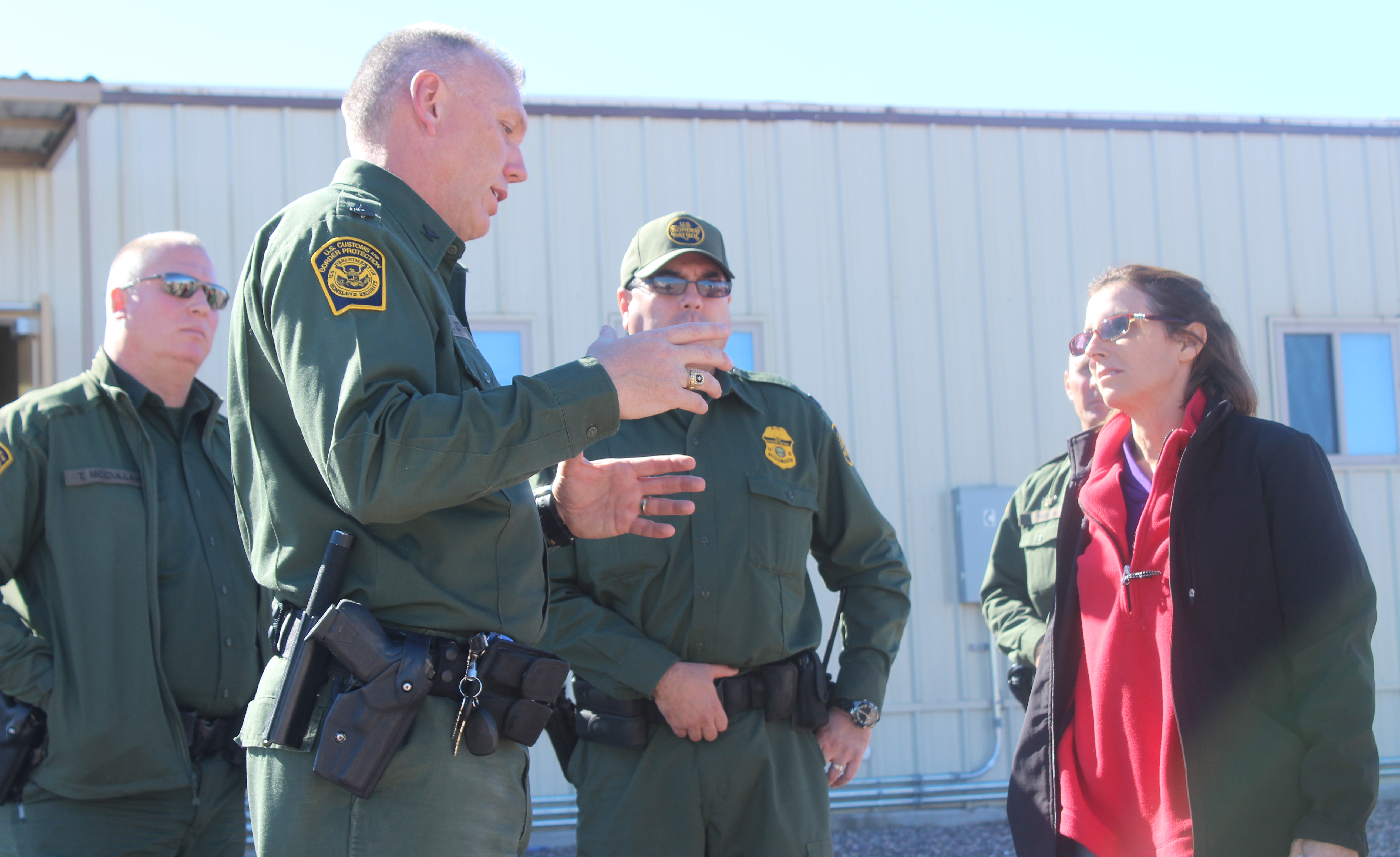 Rep. Martha McSally (R-Dist 2) meets with Border Patrol agents. January 10, 2015

Office of Rep. Martha McSally
U.S. Rep. Martha McSally spent Saturday meeting with Border Patrol agents and ranchers to learn more about what is going on along the border.
McSally also took an aerial tour of the region in a Border Patrol helicopter. She said at one point the chopper was diverted to help with the interdiction of an ultra-light aircraft suspected of smuggling drugs.

Seeing the border from above helped her get a feel for the harsh terrain agents must deal with, the freshman Republican said.
" I was able to see from the air some of the challenges, especially in the rugged terrain the Border Patrol has, because of a lack of access roads and seeing where the cartel activity and the spotters are being used to use that terrain to their advantage," she said.
The U.S. House is soon expected to take up a bill funding the Department of Homeland Security. Included will be hundreds of millions of dollars for more border fencing and technology.
Read the proposed Homeland Security Budget

View at Google Docs
|

Download File