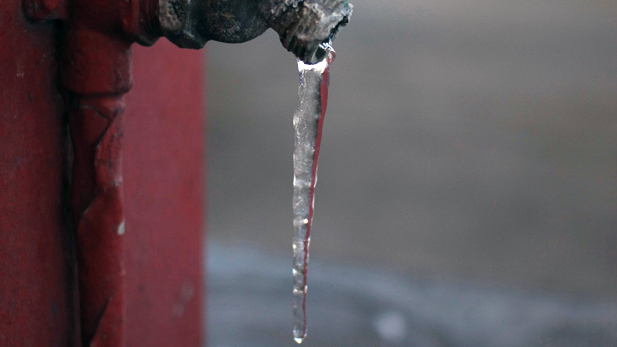 (PHOTO: Albert Ortiz)
The National Weather Service has issued a hard freeze warning for most parts of Southern Arizona starting overnight Friday, with temperatures are expected to drop into the 20s.
The Weather Service encourages people to bring pets and cover sensitive plants and exposed pipes on their homes during freeze warnings.
The Salvation Army will open the doors of its Tucson Hospitality House at 1021 N. 11th Ave.
The Hospitality House welcomes those seeking to get out of the cold after 3 p.m. on days when the temperature is expected to drop below 35 degrees.
"They can sign in to basically have a bed for the night, to get out of the cold and stay warm," Salvation Army spokesperson Shawna Kroh said. "They'll get a hot meal and can even shower if they need to."
The forecast is for overnight temperatures near or below freezing through the weekend. Friday is predicted to be the coldest of those nights.