Listen to a rundown on key races from AZPM News reporters Andrea Kelly and Christopher Conover:
Tuesday is the general election, and polling places will be open throughout Arizona, with the governor's office at the top of the ballot.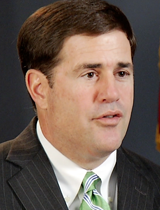 Gov. Doug Ducey. (PHOTO: AZPM)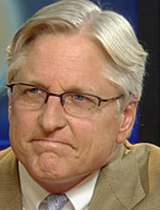 Fred DuVal. (PHOTO: AZPM)
Republican Doug Ducey and Democrat Fred DuVal are facing off for the right to succeed Jan Brewer as governor come January. Libertarian Barry Hess and Americans Elect candidate John Mealer also are on the ballot for governor.
Other races include five for other state offices, nine congressional seats and the entire state Legislature, plus three state propositions and a number of local races and issues.
Polls will be open from 6 a.m. to 7 p.m., with more than 3 million Arizonans registered to vote. State elections officials are not offering a turnout prediction. In a non-presidential election year, turnout has traditionally been below 50 percent.
Early ballots have been out for a month and can be returned to any polling place or county recorder's offices no later than 7 p.m. Tuesday.