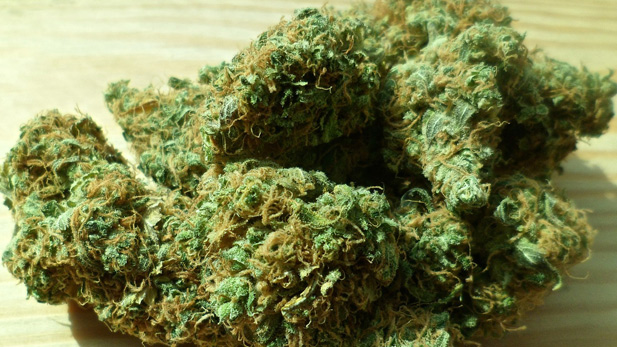 Listen:
The same group that helped legalize recreational marijuana in Colorado two years ago now has its eyes on Arizona, raising concerns among Pima County drug prevention groups.
The Washington-based Marijuana Policy Project recently filed paperwork with state election officials to create a committee that will start raising funds for the cause. The group hopes to get a citizens initiative with the question on Arizona's 2016 ballot.
"Voters are fed up with laws that punish adults simply for using a less harmful substance than alcohol," said Mason Tvert, the Marijuana Policy Project's communications director. "Marijuana prohibition has been just as much of a failure as alcohol prohibition was, and it is time for a more sensible approach."
Tvert said legalizing recreational marijuana will get revenue out of the hands of clandestine markets, such as drug cartels. The current prohibition system keeps a lid on who is producing marijuana, who is selling it and who is purchasing it. Most importantly, it is blocking the state from millions of dollars and thousands of new jobs, he said.
"If we regulate marijuana, we will know where it is and what is happening with it, we can ensure that it will be labeled and packaged properly and tested," he added.
To Amy Bass, who is the director of prevention with Tucson's Pasadera Behavioral Health Network, any alleged economic benefits do not justify the possible health repercussions of using marijuana.
"There is a lot of misinformation out there that is leading to people believing that marijuana is harmless," said Bass, who is also part of Pima County's Community Prevention Coalition. "We know it is not harmless. It is still a drug. It still impacts brain judgement and development."
She said she's concerned about the marketing strategies that will be used to target younger consumers if recreational marijuana is legalized.
"Send the message to younger people that this is something new and exciting, 'it is legal, now we can try it...'" she said. "That the legalization means that it is OK and that it is harmless...and it is not true."
The initiative isn't drafted yet. But Tvert said it will establish that marijuana will only be legal to adults 21 and over, among other rules. "A growing majority of Americans think marijuana should be made legal for adults," he said.
He turned to Colorado, where voters gave recreational marijuana the green light alongside Washington state in 2012, as the prime model of success.
Tvert, who is a native to Arizona but now resides in Colorado, said new marijuana rules in that state have been working "exceptionally well."
"The state and localities are generating tens of millions of dollars of new revenue, we have seen the creation of more than 18,000 new jobs, this industry is providing business to a lot of other professional industries like real estate, construction, accounting..." he pointed out.
The Arizona initiative will be similar to the one drafted for Colorado, except in the way the state chooses to implement it, Tvert said.
If it makes the ballot in two years, Bass urged voters to get all the facts right.
"If you have got misinformed political folks, policy makers that are interested in the financial gains, that won't help, ultimately when people go to vote, they need to be informed," she said.
Pima County Attorney Barbara LaWall on Thursday launched a message with other state officials asking voters to reject the Marijuana Policy Project's efforts in the state.
An attempt by a state marijuana advocacy group to get an initiative on this year's ballot failed because it couldn't gather enough signatures.
Medical marijuana for certain debilitating conditions was approved by Arizona voters in 2010.