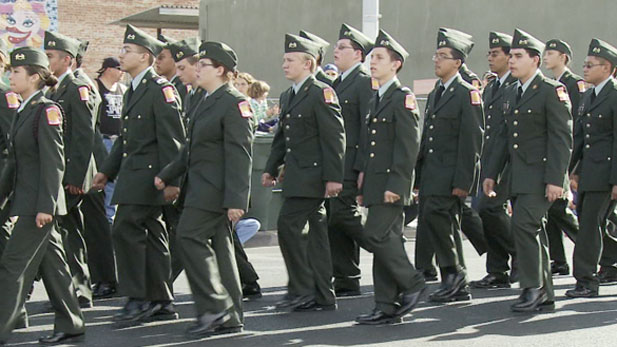 AZPM Staff
Listen:
At-risk veterans in Tucson will soon have more help in staying out of trouble with the law.
The Veterans Treatment Court will now be able to expand rehabilitation programs for at-risk vets, after receiving more than $2 million dollars from the Department of Health and Human Services.
Military veterans who commit certain drug or alcohol-related offenses after being discharged are often sent to a separate court in Tucson to help them stay out of jail.
Tucson officials say the money will be used to address issues, including post-traumatic stress disorder and traumatic brain injuries, both of which can cause severe problems for veterans returning to civilian life.
The federal grants will also allow the court to hire additional staff to work directly with vets, who are recovering from substance abuse problems.

The Veterans Treatment Court serves Tucson, Marana, Oro Valley, South Tucson and Sahuarita.