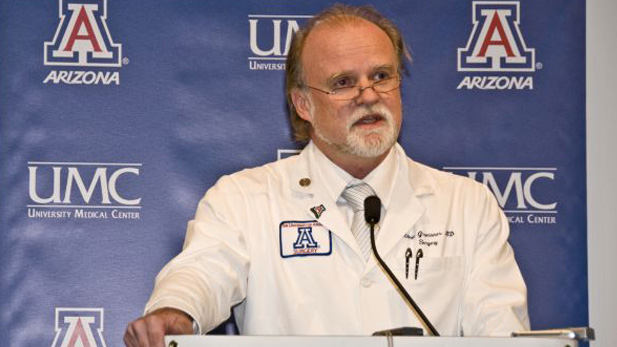 UA News
Listen:
An independent panel has cleared the former head of the University of Arizona Medical Center's surgery department, Rainer Gruessner.
The three-member panel, comprised of physicians from outside of Arizona, heard charges against Gruessner in a public hearing earlier this month. They found that the medical center failed to meet its burden of proving the physician's termination was justified.
Gruessner, a transplant surgeon who joined the UA in 2007, was placed on administrative leave with pay in September amid an accusation that he altered liver transplant records. He received notice of termination in December.
The independent panel found Gruessner acted appropriately to correct transplant record errors.
Gruesser contends his ouster was retaliation for his expressing concerns about the leadership of the former dean of the UA College of Medicine, Steven Goldschmid.
The panel has called for University Physician's Healthcare to issue Gruessner an apology and said he should be named professor of surgery. In their decision, they say a full reinstatement to his previous job would be disruptive but that he deserves to have his name cleared.
The UPH board has 30 days to make a decision based on the panel's findings.