State House Speaker Andy Tobin held a narrow lead over Eastern Arizona rancher Gary Kiehne Wednesday morning for the Republican nomination in Arizona's 1st Congressional District primary election.
The race see-sawed between Tobin and Kiehne all Tuesday night and Wednesday morning. With all but one of the sprawling district's 327 precincts counted, Tobin held a 480-vote lead. State Rep. Adam Kwasman was a distant third.
The winner will face Democratic incumbent Ann Kirkpatrick in the November general election.
Votes in the district came from a swath that runs from northern Pima County's Oro Valley, which is home to Kwasman, to Flagstaff and the Utah state line.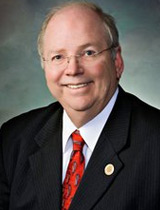 Andy Tobin.
Tobin, an insurance executive who lives in rural Paulden in Yavapai County, has been speaker of the state House for more than three years and is in his final year in that seat because of term limits. He touts his work in the Legislature as a reason he should be sent to Washington.
"Arizona was on the verge of bankruptcy six years ago, and we are now ranked as the No. 1 state in the nation to grow jobs, so I think that that's a long way from a very bad place," Tobin said.
Kiehne is a rancher and developer from Eagar in the White Mountains. He said he's running because he wants to fix what's wrong in government.
"I think as a member of the silent majority, I finally think that I got my belly full of what's going on in Washington, what's going on in the government, and I decided it's time we step up to the plate or we're going to wish we had," Kiehne said.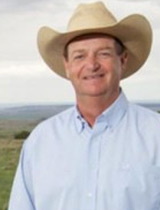 Gary Kiehne, Congressional District 1 candidate.
The candidates spent much of the campaign trying to out-conservative one another.
Kiehne said CD1 residents are generally conservative no matter where they fall on the political spectrum.
"You're going to find in our district that there's an overwhelming number of conservative Democrats," he said. "I grew up a Democrat myself, and I can tell you that they are registered Democrats and they are extremely conservative in the northern part of this district."
Tobin said he has a conservative voting record, but also knows when to work with Democrats. For example, he said, he supported the temporary sales tax in 2010 that shored up the state budget and supported community college bond issues to borrow money.
"It's obvious that you're talking to a leader...who brings both sides together on several of these issues," he said.
About 38 percent of registered voters in CD1 are Democrats, about 32 percent are registered independent, and about 30 percent are Republicans.