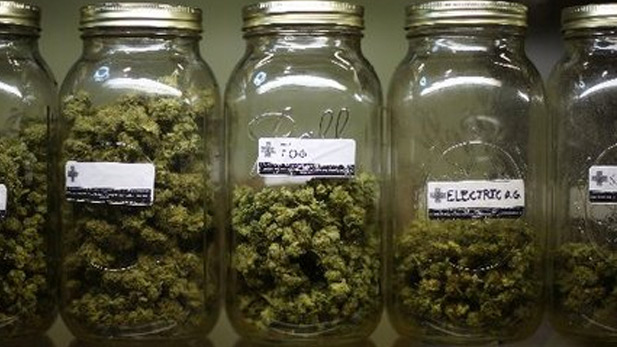 Public domain
Listen:
An advocacy group is appealing terms set by the state Department of Health Services on post-traumatic stress disorder patients seeking medical marijuana for treatment.
Last month, state Health Director Will Humble accepted to add PTSD to the list of conditions that can be treated with medical marijuana. But the decision would not be implemented until next January and patients would have to prove they are under conventional therapy before obtaining medical cannabis.
Tucson Lawyer Ken Sobel, who represents the Arizona Cannabis Nurses Association, argued Humble had no authority to add those rules, and he filed an appeal to those conditions this week to the Maricopa County Superior Court on behalf of the AZCNA.
"...I will be putting in a request for a hearing to get an order from the court that orders the department to immediately implement PTSD as a debilitating condition, and to strike everything after...all that surplus language that involves delaying the implementation," Sobel said.
The rules may force PTSD patients to undergo conventional treatment, such as taking prescription pills for their symptoms, he argued.
Many PTSD sufferers have been vocal about the side effects of prescription pills. Side effects, they allege, which have not been reported with medical marijuana, according to AZCNA.
"The types of conventional pharmaceuticals they use are by enlarge off label, meaning those drugs were never intended for the specific use by a PTSD patient, but doctors are able to say, 'Hey, you take this Zoloft,' even though those drugs have a black box warning, which...actually increases suicidal ideation," Sobel argued.
Sobel also noted to the long waiting lists and recent patient neglect at the Department of Veterans Affairs. If PTSD patients are required to obtain a recommendation for cannabis from their VA physicians, it could take months to process, he argued.
"Basically the doctor would have to say to this returning veteran with PTSD, 'You have to go now wait in line in the Phoenix VA for six or ten months or be put on a secret list so that you can then prove you are getting conventional therapy," he said. "This is a clear abuse of discretion by the department."
In a July blog post, Humble stated medical marijuana could only be used for palliative care, meaning solely to relieve PTSD symptoms temporarily and not be treated as a primary treatment.
He also said the January implementation is to give physicians and dispensaries enough time to "develop policies, procedures and educational materials required" prior to distributing medical marijuana to PTSD patients.
Sobel said he and members of the AZCNA have attempted to meet with Humble and provide him with these tools. "(The department) rejected it out of hand," he added.
Regarding the appeal, a spokeswoman for the Department of Health Services said they cannot comment until they are served with court documents.