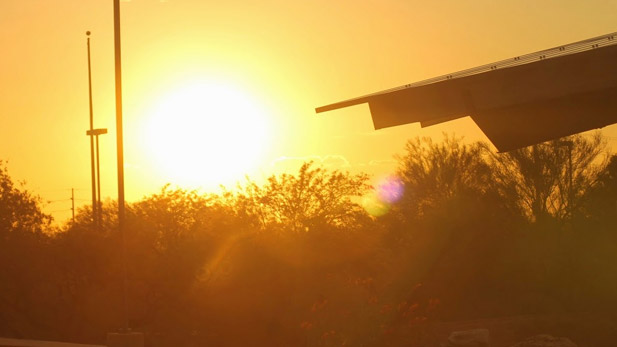 AZPM Staff
Listen:
Tucson Electric Power wants to provide customers with company-owned solar panels without any up-front costs.
If the Arizona Corporation Commission approves the proposal, in exchange, customers would pay a fixed monthly rate for the next 25 years.
"If, for example, energy costs were to increase in the future and the customer was still using the same amount of energy, the bill would remain the same," said Joseph Barrios, TEP spokesman.
TEP would also be responsible for maintaining the panels. If anything goes wrong, repairs wouldn't come out of the person's pocket, he added.
Customers have been vocal about their interest in having more renewable energy options with TEP, he said. This program is a good addition to an, already, abundant number of renewable plans the utility company has brought forward in the past, he added.
"It's something that we are looking to expand, our solar energy resources, and we thought that this would be a program that would be well-received," Barrios said. "We know that many of them (customers) are interested in incorporating solar energy into their daily lives, and so this is an opportunity for them to have another choice to meet or pursue that goal."
The company is excited to see what Barrios said is an innovative program come to life.
TEP expects the Corporation Commission to make a decision later this year. If the commission gives TEP the green light, they hope to implement the program by next year.