(VIDEO: azpm)
The United States has the responsibility to ensure the lives and resources it has invested in Iraq were not in vain, a retired U.S. Army general says.
However, aid it offers in Iraq should not involve sending American troops back to the Middle Eastern country, but rather provide it with humanitarian aid, weapons and counsel, said retired U.S. Army Gen. John Adams Wickham on Friday's broadcast of Arizona Week.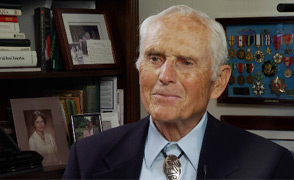 Retired U.S. Army Gen. John Adams Wickham served as U.S. Army chief of staff under the Reagan administration.

AZPM Staff
Iraq has been in turmoil as an emerging, extremist jihadist terrorist group, the Islamic State of Iraq and the Levant, known as both ISIS and ISIL, is gaining terrain and has taken over parts of northern Iraq. Last week, the U.S. launched its first air strikes against ISIL militants in the area. American planes also air dropped food and water to locals affected by the ongoing havoc.
"We have the obligation to make sure this radical, jihadist element ... that it does not morph into a much more dangerous force than Al Qaeda was and attack Europe or the United States," said Wickham, who served as Army chief of staff for four years under the Reagan administration. "But that does not mean we need another war. We can get involved more politically and diplomatically."
The terrorist group has been called more brutal than Al Qaeda, with the aim of unifying Sunni Muslims and gaining full control of Iraq and other Middle Eastern countries. Videos and images have emerged of ISIL militia torturing and killing people in known Shia areas of the country, as well as non-Muslims.
" ... the Al Qaeda group in Syria distanced themselves from ISIL because they say, 'You are too radical, you are killing people who shouldn't be killed,'" Wickham said.
He argued current involvement in Iraq is both political and strategic.
U.S. influence is important to maintain stability in the region because of oil - Iraq is one of the largest producers in the world - and to prevent ISIL from destabilizing and attacking other countries, Wickham said.
"We do have the responsibility ... to help the Iraqi people," he said. "I think what we can do is encourage, as (President Barack Obama) is seeking to do, a more inclusive government in Iraq that brings all parties into the governance of that country. We can help elements like the Kurdish militia to deal with ISIS and stop their encroachment and stop their activity."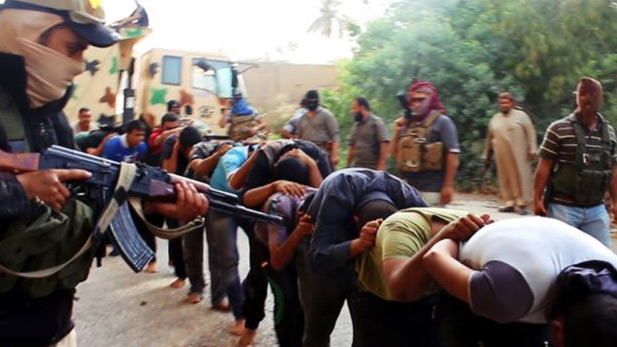 ISIL militia has been publishing propaganda videos and images depicting the torturing and killing of non-Muslims and Shiite Muslims living in Iraq.

The Associated Press