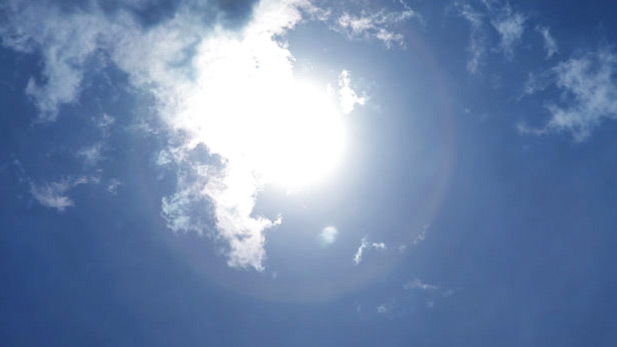 AZPM Staff
Listen:
A report by an environmental group ranks Arizona as first in the nation for solar energy, but it also noted some setbacks in the past year.
The study, authored by the Environment Arizona Research Policy Center, said the state has the largest amount of solar energy capacity per capita, with about 275 watts per person installed last year. It emphasized Arizona played a decisive role in the tripling of solar use in the U.S. between 2011 and last year.
"That means a cleaner environment, it means cleaner air, it means limiting effects of climate change caused by carbon pollution, and it also means more jobs for the state," said Bret Fanshaw, a state advocate for Environment Arizona.
Arizona's Renewable Energy Standard is listed as some of the public policies that have attracted more people to getting solar panels.
The standard asks to use 15 percent clean energy by 2025, with a large section of that coming from rooftop solar. "So that has driven the utilities in the marketplace to encourage homeowners to put solar on their homes," Fanshaw explained.
Although it's great the standards are in place - Fanshaw noted some states don't have any - he argued they need to be bumped up. Neighbors like Colorado and California's clean energy goals double Arizona's.
Also, the standards currently in place need to be protected to keep Arizona at the forefront of solar, and that's in the hands of residents, officials and agencies, such as the Arizona Corporation Commission, he said.
"There is an open docket in the Arizona Corporation Commission looking at taking away the carve-outs for solar roof in our Renewable Energy Standard," Fanshaw said. "That is a huge step backwards that we don't want to take."
He pointed to a last year decision by the commission allowing Arizona Public Service to charge customers, who install rooftop solar panels, about $5 more per month.
The fee was meant to make up for the cost of electrical grid upkeep, which solar customers don't pay because they are generating power on their own.
"It wasn't as bad as it could have been...the original proposal put forth by Arizona Public Service would have increased cost by $50 to $100 per month for new solar customers, and so $5 wasn't as bad, but accepting that policy was a step in the wrong direction," he argued.
This is the second year Environment Arizona publishes a study tracking states and where they stand with solar.
California, Colorado, Nevada and New Mexico were also on the top 10. The study said the group of ten accounted for about 87 percent of the nation's total installed solar electricity capacity.
"We can be the national leader in this clean technology," Fanshaw said. "Lets hope that our leaders continue to make sure Arizona does take a national leadership role in terms of solar energy."
Read the solar energy study by Environment Arizona

View at Google Docs
|

Download File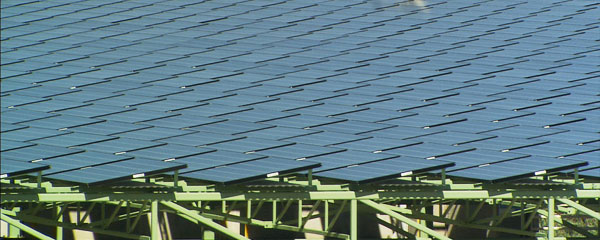 2nd street garage solar panels