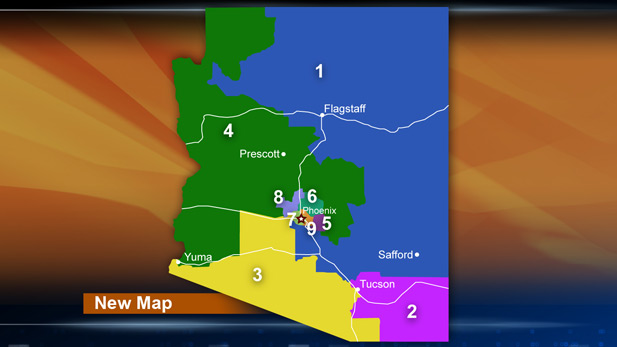 Arizona congressional districts, approved in 2012.
Listen:
Arizona's Congressional District 1 is among the most competitive U.S. House races in the country, and the three Republicans vying for the party nomination say they can win the general election against Democratic incumbent Rep. Ann Kirkpatrick.
The three Republicans have been talking about their conservative values while trying to woo voters in the primary, but they each say their conservative bent will appeal to the rest of the district in the general election in November.
CD1, shown above in blue, spans from Oro Valley to border with Utah, and from Flagstaff to border with New Mexico.
More than 371,000 voters live in the district, and they are divided politically. About 38 percent of registered voters in CD1 are Democrats, about 32 percent are registered without a party affiliation, and about 30 percent are Republicans.
The candidates are state Rep. Adam Kwasman of Tucson, rancher and developer Gary Kiehne, and state House Speaker Andy Tobin of Paulden.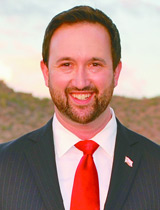 Adam Kwasman, Congressional District 1 candidate.
It's time for Kwasman to take his experience from the Arizona Legislature to Washington, he said.
Kwasman said his experience fighting against the state expansion of Medicaid sets him up to work on federal issues.
"It really taught me that standing up for principle of limited government does not know a party. Not every good idea comes out of the Republican Party, not every bad idea comes out of the Democratic Party. We're talking about conservative solutions," he said.
Plus, he said federal issues are important.
"The fight for liberty has to be right now in Washington...with $130 trillion in debt right now. So I believe where my best talents lie are at the federal level and really fighting for limited constitutional government to help save this country and put us back on that path to prosperity," Kwasman said.
Tobin has been speaker of the House for more than three years. He is in his final year in that seat because of term limits. He promised voters he would serve the term, and said he accomplished his goals.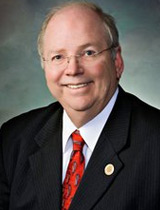 Andy Tobin.
"I think that my work's done there," Tobin said. "It was very important to me to finish what the voters elected me to do, which I am doing. But in Arizona we have term limits, which I support, I think we should have term limits in Congress as well."
During his tenure in the state House, Tobin said he helped resolve the state's budget crisis, and the same thing needs to be done at the federal level.
"Arizona was on the verge of bankruptcy six years ago and we are now ranked as the number one state in the nation to grow jobs so I think that that's a long way from a very bad place," Tobin said.
Kiehne is a rancher and developer. He said he's running because he wants to fix what's wrong in government. He wasn't available for an interview for this story, but he spoke with Arizona Public Media in May.
"I think as a member of the silent majority, I finally think that I got my belly full of what's going on in Washington, what's going on in the government and I decided it's time we step up to the plate or we're going to wish we had," he said at the time.
It's time for voices with his experience to be represented in Washington, Kiehne said during a debate on Eight, Arizona PBS in Phoenix.
"People like myself have been in business their whole life and it's time we make a commitment to fix the wrongs in government," he said.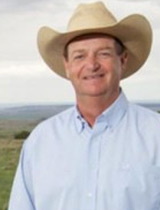 Gary Kiehne, Congressional District 1 candidate.
The candidates on the campaign trail have debated which of them is the most conservative.
Conservative organizations and politicians have endorsed Kwasman, and he said that makes him worthy of victory in the primary. But his definition of conservative may be different from others' definitions.
"Conservatism to me means that when we limit government, individuals can go as far as their God-given talents can taken them, that doesn't know a party," he said. He added that he's learned, "Not every good idea comes out of the Republican Party, not every bad idea comes out of the Democratic Party."
Kiehne said CD1 residents are generally conservative no matter where they fall on the political perspective.
"You're going to find in our district that there's an overwhelming number of conservative Democrats. I grew up a Democrat myself, and I can tell you that they are registered Democrats and they are extremely conservative in the northern part of this district," Kiehne said.
Tobin said he has a conservative voting record, but also knows when to work with Democrats. For example, he said, he supported the temporary sales tax in 2010 that shored up the state budget, and supported community college bond issues to borrow money. A few months ago, he worked with House Democrats to create a new child welfare agency in Arizona, after the former was dismantled amid accusations of ineffectiveness.
"It's obvious that you're talking to a leader of a building who brings both sides together on several of these issues," he said.
The three are competing to run against Democratic incumbent Kirkpatrick in the November general election.