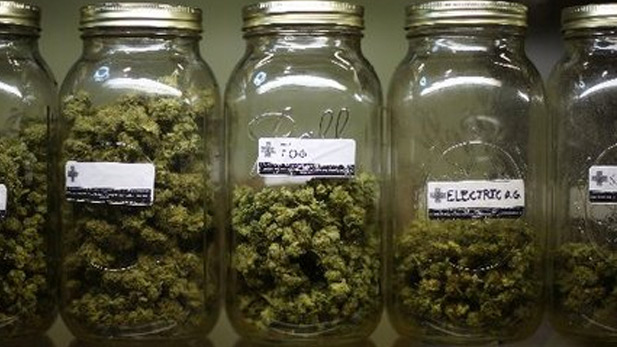 Public domain
Listen:
University of Arizona officials say they want to continue a study of medical marijuana for post-traumatic stress disorder, despite recently dismissing the lead researcher. But the nonprofit in charge of the research says it might move the study elsewhere.
The Multidisciplinary Association for Psychedelic Studies has announced that if the UA doesn't renew Sue Sisley as the head the research, it will take the study to either Northern Arizona University or Arizona State University.
"We are not interested in working with other principal investigators that the university might propose to us, because they haven't done the hard work for four years, like Sue has, to make the study happen," said Rick Doblin, executive director and founder of MAPS.
After not renewing Sisley's contract earlier this month, the UA has said it wants to continue research on the effects medical marijuana has on PTSD.
Chris Sigurdson, senior associate VP at the UA Relations Office, said the UA will present MAPS with a replacement for Sisley, and said he hopes MAPS will approve the recommendation and keep the study in Tucson.
"We've selected a faculty member in the College of Medicine, who has an extensive clinical trial experience and a record of scientific publications, and he is also done clinical trials with controlled substances and with veterans who have PTSD," Sigurdson said.
But Doblin said Sisley is the right person to head the research not only because of her more than 15 years experience, but also the relationship she has with the Arizona veteran and PTSD patient communities.
An online petition authored by Iraq veteran and PTSD, medical marijuana advocate Ricardo Pereyda has gathered more than 74,000 signatures of veterans, PTSD patients and others demanding for Sisley to be reinstated as the lead researcher.
Sisley has also appealed her dismissal, and the UA has until mid-August to answer.
"We will know at that point whether she'll have a chance to get her job back or whether they are going to simply deny the appeal, at which point we'll just take it elsewhere," said Brad Burge, director of communications and marketing at MAPS.
If the study does get transferred to another university, MAPS and Sisley would have to resubmit requests to the Food and Drug Administration, Department of Health and Human Service, the Public Health Service and either one of the university's institutional review boards, among other entities that had already given Sisley's study a green light.
However, Doblin said he expects that process to move quicker than last time. What's stalled the study is the National Institute on Drug Abuse's delay in handing over the marijuana that will be used in the trials. Both Doblin and Burge said they don't expect to see it until January or maybe later.
By then, he said MAPS is confident it will have a location where the trials can be conducted, which will involve about 70 veterans and PTSD patients.
What Doblin said concerns him is whether the Arizona Board of Regents will allow Sisley to work at one of the other state universities. But an ABOR spokesperson said the regents would not have a problem with other institutions hiring Sisley, according to Doblin.
"But what they say in public and what they do may be two different things," Doblin said.
Regarding her appeal, Sisley has said she suspects the UA will deny it, and if that is the case, she plans to take it to federal court.
Sigurdson said the UA cannot comment on that matter.
Updated as of 4:27 p.m. July 24