Listen:
An online petition by Iraq veteran Ricardo Pereyda has gathered more than 33,000 signatures from people demanding the University of Arizona rehire Sue Sisley.
"As an Iraq War veteran diagnosed with PTSD and a proud University of Arizona alum, I'm outraged that the university is putting politics before the care of our nation's veterans," Pereyda said in the petition.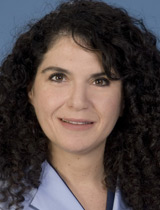 Dr. Sue Sisley (PHOTO: UA)
The letter is directed to UA President Ann Weaver Hart and the Arizona Board of Regents, and it asked the research to continue with Sisley as the lead investigator. However, the UA is presenting the Multidisciplinary Association for Psychedelic Studies, the nonprofit that has a the researcher's agreement with the UA, with a recommendation for another faculty member to head the research.
A group of veterans Tuesday are expected to gather at the UA's College of Medicine in Phoenix at noon, and will then head to the Arizona Board of Regents Office for a press conference asking the regents and the university reinstate Sisley.
Sisley said she is speechless about the amount of support she's received from veterans and others in the community.
"I just feel pure gratitude so heartened to see all these folks step up and courageously defend both scientific freedom and faculty free speech," she said.
Sisley has also submitted an appeal to her dismissal from the UA. The university has 30 days to respond, but Sisley said she suspects the UA will deny it.
Sisley has been at the forefront of looking into the effects medical marijuana has on post-traumatic stress disorder symptoms. She brought her work to the UA about four years ago.
It was announced that the doctor's contract with the UA was not renewed earlier this month.
Despite that, Chris Sigurdson, senior associate VP at the UA Relations Office, said the university has expressed willingness to continue with the medical marijuana for PTSD research, and that they will present the Multidisciplinary Association for Psychedelic Studies, which has a research agreement to conduct the study at the UA, with a recommendation to replace Sisley as head researcher.
Sisley's study had already been approved by the Food and Drugs Administration and the Public Health Service, and was only awaiting the UA to assign it a space to conduct the trials, which called for about 70 veterans and other PTSD patients.
"The bigger tragedy of this...we were on the cusp of implementing this research once and for all, and now...they've dashed the hopes and dreams of half a million veterans in the state..." she said at the time.
If Sisley's appeal fails, she plans to take it to federal court. Sigurdson said they cannot comment on that.
Two weeks ago, the state Department of Health Services added PTSD to the list of qualifying conditions that can be tamed with medical marijuana.
Story has been updated as of 11:50 a.m. July 23, 2014 with UA comments