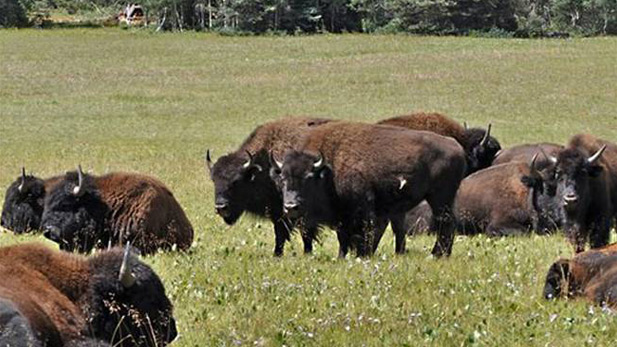 Arizona Game and Fish
Story by Laurel Morales
Fronteras Desk

Listen:
Bison roaming the north rim of the Gran Canyon have overstayed their welcome. Federal agencies recently moved some of the herd off park land and back to their original home on the Arizona Strip.
The herd has grown too big and is overgrazing the land, draining already low water resources and trampling through archaeological sites.
So the U.S. National Park Service called in bison experts, who used what's called a "soft handling" technique to very slowly and gently encourage 19 bison into a trailer and relocate the large animals.
Grand Canyon National Park's Martha Hahn said the test worked.
"It's a large victory, really. We were anticipating it would work but we had a lot of questions around the wildness of these animals and how they would adjust to being in a confined area let alone trailered in a truck," she said.
Now the park and other agencies wait to see if the small group of bison will pioneer their way back to the park.
More than 300 animals remain at the Gran Canyon. Relocating them will likely become an option in the environmental review process.