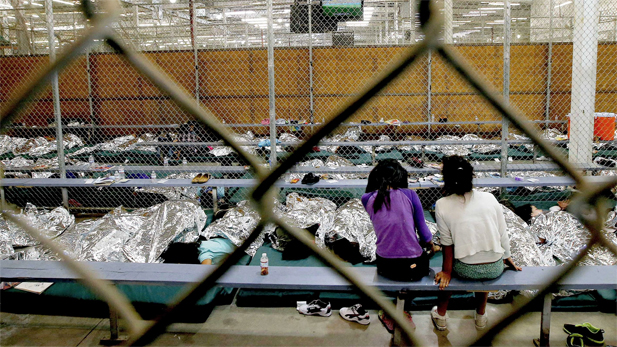 Children and teens from Mexico and Central America inside a Border Patrol detention facility in Nogales, Ariz., in 2014.

AP
Arizona Public Media's Fernanda Echavarri has been covering the influx of unaccompanied minors from Central America at the U.S. border.
This week, she brings us an update on new developments in the story. From confirmation that there are about 200 children at a Tucson shelter, to what President Barack Obama has asked of Congress.
Listen to a Q & A with Fernanda here: