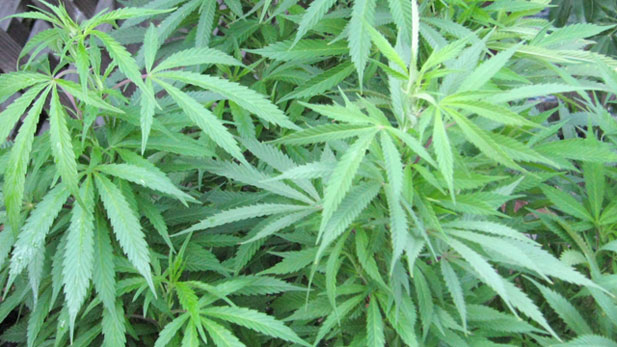 AZPM Staff
Listen:
The Arizona Department of Health Services has until July to accept, modify or reject a ruling saying post-traumatic stress disorder sufferers are eligible for medical marijuana use.
Last December, state health department Director Will Humble denied adding PTSD to the list of qualified diagnoses for cannabis use. Medical marijuana advocate group Arizona Cannabis Nurse Association appealed that decision, and Administrative Judge Thomas Shedden has sided with them.
"Judge Shedden took a compassionate approach and was willing to listen to both patient experience and physician experience, and that is why this judgement is so sensible...because he is doing the right thing by our veterans," said Sue Sisley, a doctor and lead researcher of a University of Arizona study looking into medical marijuana and its effects on PTSD patients.
For years, she said, veterans with PTSD have been turning to cannabis to manage their symptoms.
"They have been using the plant successfully," she said. "Unfortunately, because of the fact that it is illegal in the state to utilize marijuana for PTSD, these vets continue to function in the shadows..."
Sisley has been at the forefront of adding PTSD to the list of qualified diagnoses. She brought her medical marijuana research to the UA about three years ago.
Throughout the 15 years she has been working with veterans suffering from PTSD, Sisley said patients have described an overall calming effect when using a small dosage of marijuana - enough to tackle on symptoms but not enough to get high.
"What happens is marijuana targets certain receptors in the brain...that house what we call CB1 receptors, and these seem to have a calming effect in the structures of the brain that deal with anxiety, memories, mood," she said. "...that allows them to be functional because they are no longer plagued by anxiety, the nightmares, the flashbacks, and they are able to sleep at night, and those are the hallmarks of PTSD that are so difficult to control."
She said she hopes the local government will "do the right thing for veterans" this time around.
"I think (Gov.) Jan Brewer has an opportunity to make this a part of her legacy, to show veterans...living in Arizona that she does empathize with their predicament, with the awful experience of living with PTSD," she argued. "Will Humble serves at the pleasure of the governor, there is no question that he will even make a move without the governor endorsing or rejecting this."
Humble has until July 9 to submit his decision.