AZPM
Anne Rancone and Robert Carlson live in different towns, but the two have a lot in common.
Both moved to Arizona from California, and both made the move to take on a new career challenge.
Rancone and Carlson are wine makers, part of a rapidly growing industry in the state.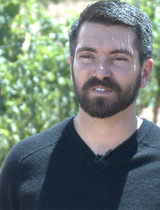 Robert Carlson owns Carlson Creek Vineyard in Willcox. (PHOTO: AZPM Staff)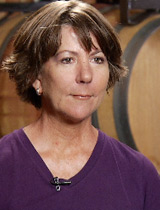 Anne Rancone, owner and operator of Lightning Ridge Cellars in Sonoita-Elgin. (PHOTO: AZPM Staff)
Rancone owns and operates Lightning Ridge Cellars in Sonoita, and Carlson owns Carlson Creek Vineyard in Willcox. Both of those rural areas are at the hearts of prominent vineyard regions.
In the past seven years, the number of wineries in the state has grown from 17 to 93, said Carlson, treasurer of the Arizona Wine Growers Association.
"They are all spread out over the state in three different regions, Willcox, Sonoita-Elgin and then north of Phoenix is the Verde Valley," he said for Friday's broadcast of Arizona Week. "Most of (the growth) is because of the liberation of liquor laws across the country, which allowed us to sell directly to the restaurants and consumers."
The first winery in the state was established in 1973, and the industry took off in the 1990s, with Arizona's geography and climate as contributors.
Rancone and Carlson said altitude plays a major role in the ability to grow the grapes. Willcox sits at about 4,200 feet above sea level, and the Sonoita-Elgin region at about 5,000 feet, they said.
In Carlson's vineyard's case, he described Willcox has huge diurnal swings, which means warm days and very cool nights, allowing for vines to ripen and maintain their acid levels.
"So we end up with very complex fruit that doesn't get overly ripe," he explained.
When Rancone decided to move, cheap and quality land was what partially did her in. She brought her Sonoita property 10 years ago.
"We looked around in California, and we just couldn't afford any decent property," she said. But her husband had done his graduate school work at the University of Arizona, so he knew the state was an American Viticultural Area, or AVA, she explained. "We looked around and found this...and it was much more affordable."
The location was formerly used for grazing, so it was filled with cows, she said. Once that was taken care of, vines were planted, the first crop came three years later, plus a couple more years for the grapes to age in barrels. It took about six years to produce the first bit of wine, and Rancone said they just reached their 1,000 wine case mark.
As the vineyard's winemaker, she spends most of her days outdoors.
"It is truly a labor of love," she said. "Easily 85 percent of my time is out on the vineyard, taking care of our crop. It's making something out of what you grew...you are half scientist, half artist."
Carlson, a former stockbroker, had no connection to Willcox, but he heard Arizona's wine business was growing fast, so he packed up and moved. There, he said, soils are perfect to grow grapes, he said.
"Eighty percent of the quality of the wine comes from the grapes," he said. "There is a saying, 'You can make great wine from great grapes, but you can't make great wine from mediocre grapes.'"
Both hope Arizona's wine industry will continue to gain strength.
"I'd like to see the state...to become Washington or Oregon...multi-million dollar (industry) that affects the whole state," Carlson said.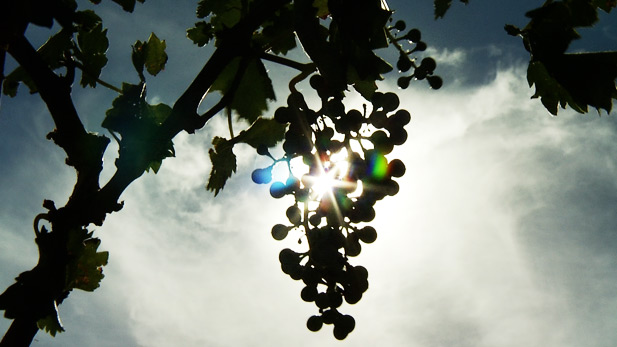 A variety of vineyards are located across the state in three different regions: Willcox, Sonoita-Elgin and Verde Valley, north of Phoenix.

AZPM Staff