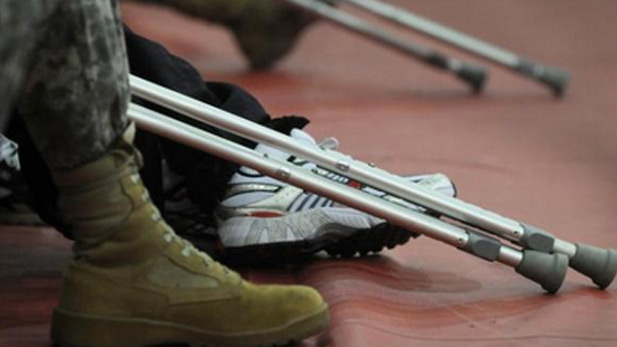 Four Republican senators, including U.S. Sens. John McCain and Jeff Flake, Tuesday introduced a bill that would expand veterans' choices of health care providers, as well as ensure accountability and flexibility of the U.S. Department of Veterans Affairs, said a press release from McCain's office.
Oklahoma Sen. Tom Coburn and Sen. Richard Burr of North Carolina also helped introduce the Veterans Choice Act.
"As I've long argued, we must provide for veterans without timely access to VA facilities the option of using high-quality health care providers near their homes, rather than rely on a system which is too often riddle with dysfunction," McCain said in the press release. "This legislation increases veterans' flexibility to get the care they've earned, while bringing much-needed accountability and transparency to create a VA worthy of the heroes it serves."
In April, it was reported that alleged delayed medical attention at the Phoenix VA Medical Center lead to the death of about 40 Arizona veterans.
Listen to Flake's comment on the legislation:
A preliminary audit of the agency revealed that about 1,700 veterans awaiting medical care at the Phoenix hospital were not on an official waiting list. It was also found that there was an average of a 115-day wait period, about 90 more days than the hospital reported.
With the act in place, veterans would get more flexibility to see a private doctor if they have waited more than 30 days for an appointment at a VA facility, or live more than 40 miles from the VA, Flake explained.
"You can imagine living in my hometown, Snowflake, and having to get in a van and having to travel three hours just for a routine x-ray," he said. "If this legislation passes that will no longer be the case."
Former Veterans Affairs Secretary Eric Shinseki resigned last week after revealing VA pre-audit results.
These showed that schedulers sometimes were instructed to enter wrongful information into the system to mask waiting times.
Aside from extended health care choices, the bill would also authorize the VA secretary to demote or fire senior executive service employees based on performance, as well as direct the agency to establish policy outlining penalties and procedures for employees knowingly falsifying data on wait times, the press release said.
The Associated Press contributed to this report.