The Arizona Legislature will hold a special session May 27 to debate the child safety reform proposal overhauling the state's child welfare system, said a press release from Gov. Jan Brewer's office.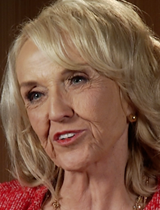 Gov. Jan Brewer. (PHOTO: AZPM)
Brewer signed a proclamation Thursday morning officially calling the Legislature into the session.
The bill would create and fund the Department of Child Safety - a cabinet-level child welfare agency, independent from the Department of Economic Security.
"There can be no higher priority for our state than the safety of its children, who for too long have been failed by a system plagued by a lack of transparency and accountability, a shortage of resources, a massive backlog of cases and a flawed focus," Brewer said in the press release.
"If we do not act strategically - and soon - to reverse this damage, the crisis will only continue to worsen. It is time that we establish a new department, with a mission focused on child safety, a culture conductive to fulfilling that mission, and the resources to do the job," she added.
A group of bipartisan lawmakers, the new agency's head Charles Flanagan, Brewer's chief of staff and others have been drafting the legislation for a few months.
The bill provides a blueprint to make the agency more transparent, equip it with improved child prevention tools, and other necessary resources to tackle thousands of backlog cases, the press release said.
During an interview with Arizona Week, Flanagan said he is confident the proposal will travel smoothly through the Legislature. He said the planning process was inclusive of all positions in the issue.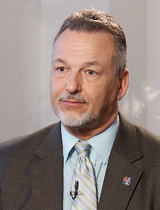 Charles Flanagan. (PHOTO: AZPM Staff)
"There is a great opportunity here to fix a problem that has been present in our state for decades," Flanagan said in the interview. "I believe the moral of the agency is changing already. I have gotten a flood of emails from staff thanking me for what we have been doing, and the change they have seen with my accessibility and communication with them."
Brewer created the new agency after news that more than 6,500 abuse and neglect cases had gone un-investigated. Since then, six senior employees were fired, including then-Director Clarence Carter.
In the approved state budget, the Legislature appropriated $59 million to fund the new agency. However, Brewer had requested more, The Associated Press reported.
"Now, I am calling on the Arizona Legislature to do its part. We all agree our current system has been broken for decades, and we must not wait any longer to properly repair it. We need to act now – our children cannot wait," she said in the statement.
Read the governor's proposal here.