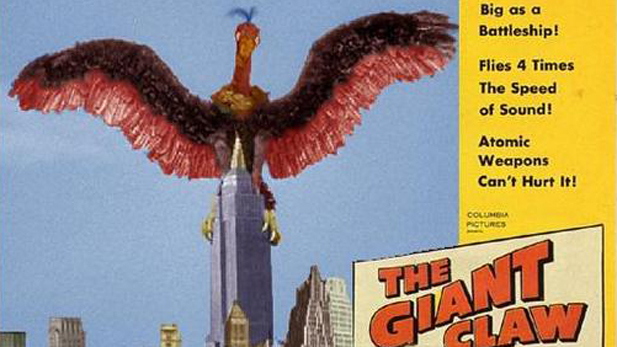 "The Giant Claw" provided low-budget drive-in thrills (and laughs) back in 1957
"The Crawling Hand" (1963)
There was a time in Tucson when outdoor movie screens outnumbered the ones that were indoors, and when actually watching the movie was often less important than the social experience of being there. When the De Anza Drive-In locked its gates back in 2009, it was end of the drive-in era in Tucson. While there are still a few dozen functional drive-in theaters scattered across the country, the format will always live on in the memories of those who were there. With a fond look back, here is film writer Chris Dashiell...
Listen:
Who is Chris Dashiell?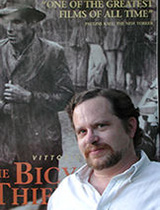 Film reviewer Chris Dashiell
Chris Dashiell has been writing about movies for seventeen years, serving as the editor of the online film lovers' guide Cinescene for ten of them. He currently reviews films for Flicks, a weekly program on Tucson's community radio station KXCI, and he confesses to shamelessly idolizing Carl Dreyer, Jean Renoir, and Luchino Visconti.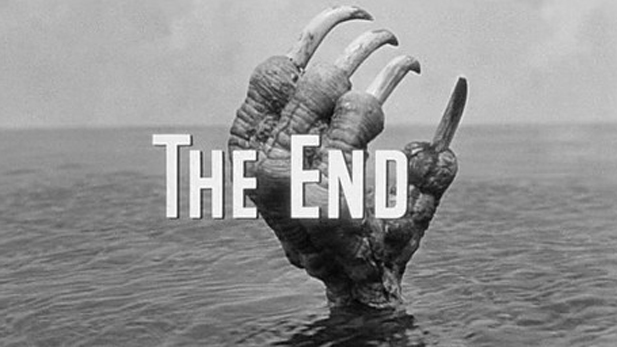 The memorable final shot from the 1957 drive-in favorite "The Giant Claw"