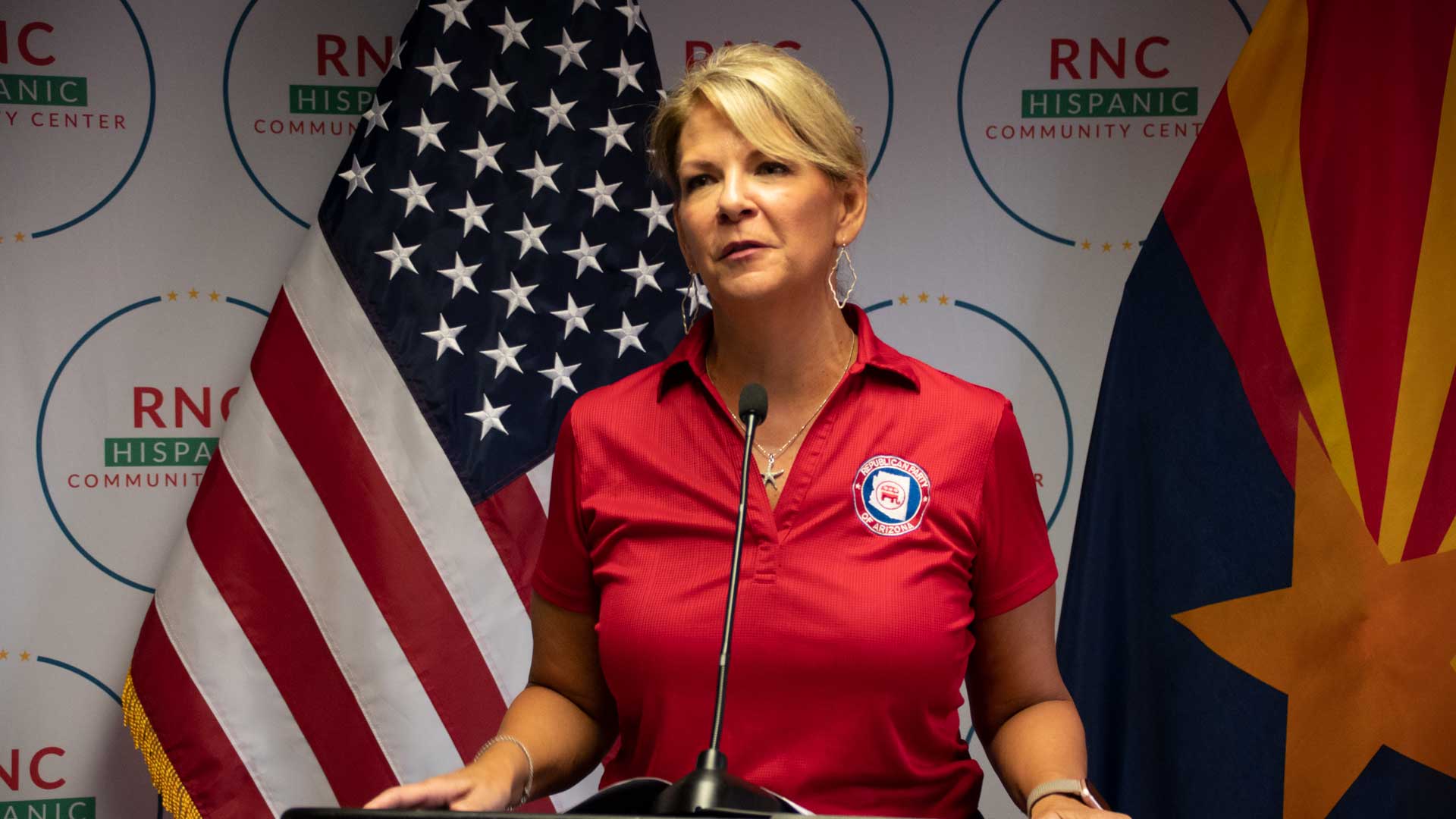 Arizona Republican Party chair Dr. Kelli Ward at the opening of the RNC Hispanic Community Center in Tucson. August 2022
Christopher Conover/AZPM
The national and state Republican parties are working to court Latino voters. To help with that effort the Republican National Committee opened what it calls an RNC Hispanic Community Center in Tucson on Friday.
"A POC in Republican is person of character. We don't care about the color of your skin, we care about the content of your character," said Dr. Kelli Ward, the chair of the Arizona Republican Party.
Republican candidate for Senate, Blake Masters was at the event as was Republican Congressional candidate Juan Ciscomani.
"The Democrats have taken the Hispanic vote for granted and they try to pander to us with words and no actions. Also, on the same token, Republicans for too long have thought that the Hispanic vote is a lost vote and they haven't come after it," said Ciscomani.
RNC officials said the center at the corner of River Road and Campbell Avenue is the 36th minority outreach center opened by the national party.