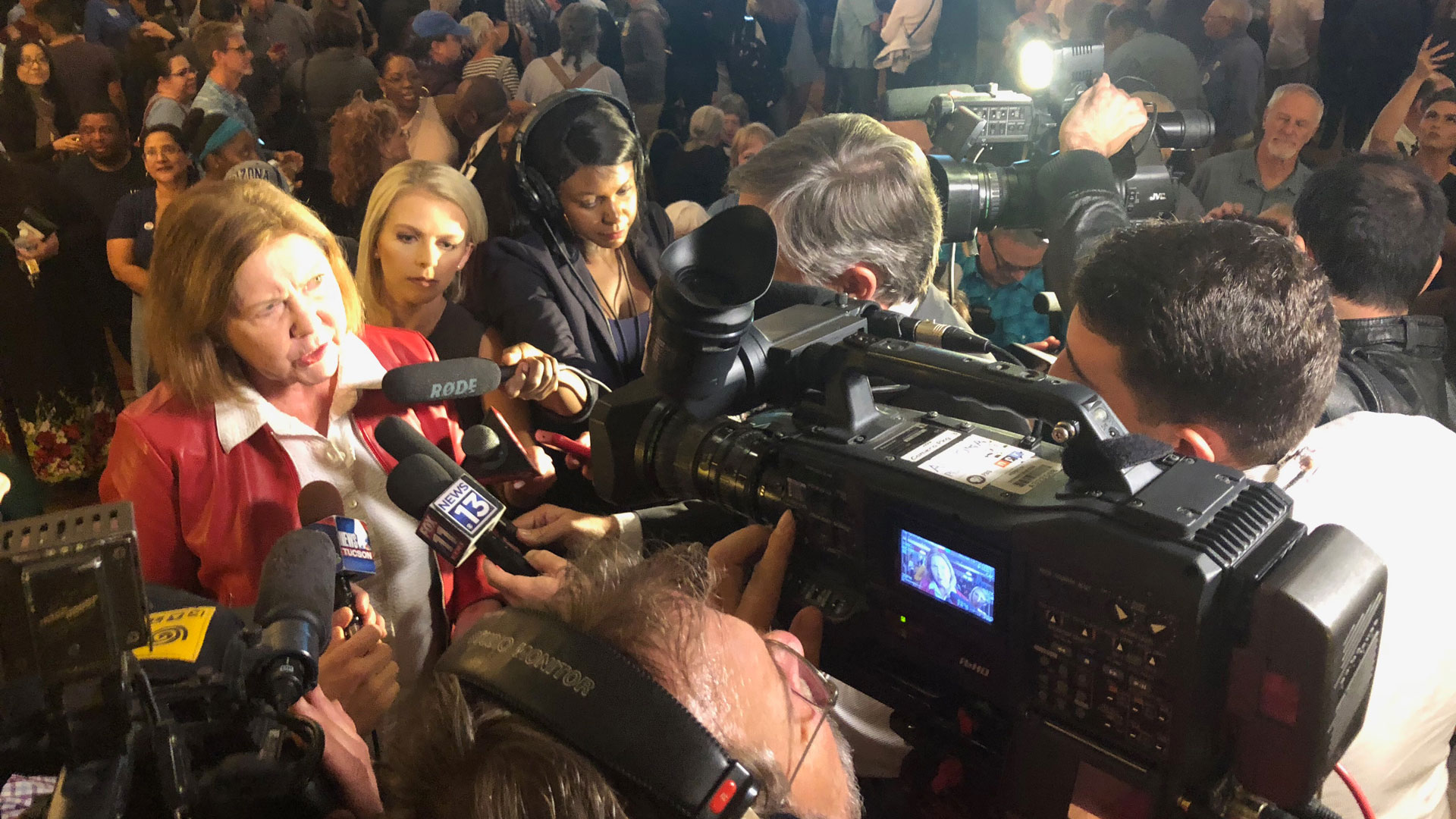 Democrat Ann Kirkpatrick speaks to the press at the Doubletree Reid Park in Tucson on election night, 2018.
Jason Katterhenry/AZPM
Ann Kirkpatrick announced Thursday Ron Barber will be the district director when she is sworn into the U.S. House in January.
Barber is a familiar name in Arizona's 2nd Congressional District. He served as district director for then-Congresswoman Gabrielle Giffords who represented the same district.
U.S. Rep. Ron Barber, D-Ariz., in a Dec. 17, 2014 interview.

Andrew Brown, AZPM
Then, he was appointed to fill Giffords' term when she resigned after she was shot and critically injured while holding a public event to meet with constituents. Barber was also shot at the event Jan. 8, 2011, and six people were killed.
Barber was elected to a full term in 2012, and served until 2014 when Martha McSally won the seat.
He has been retired since leaving Congress in 2014.