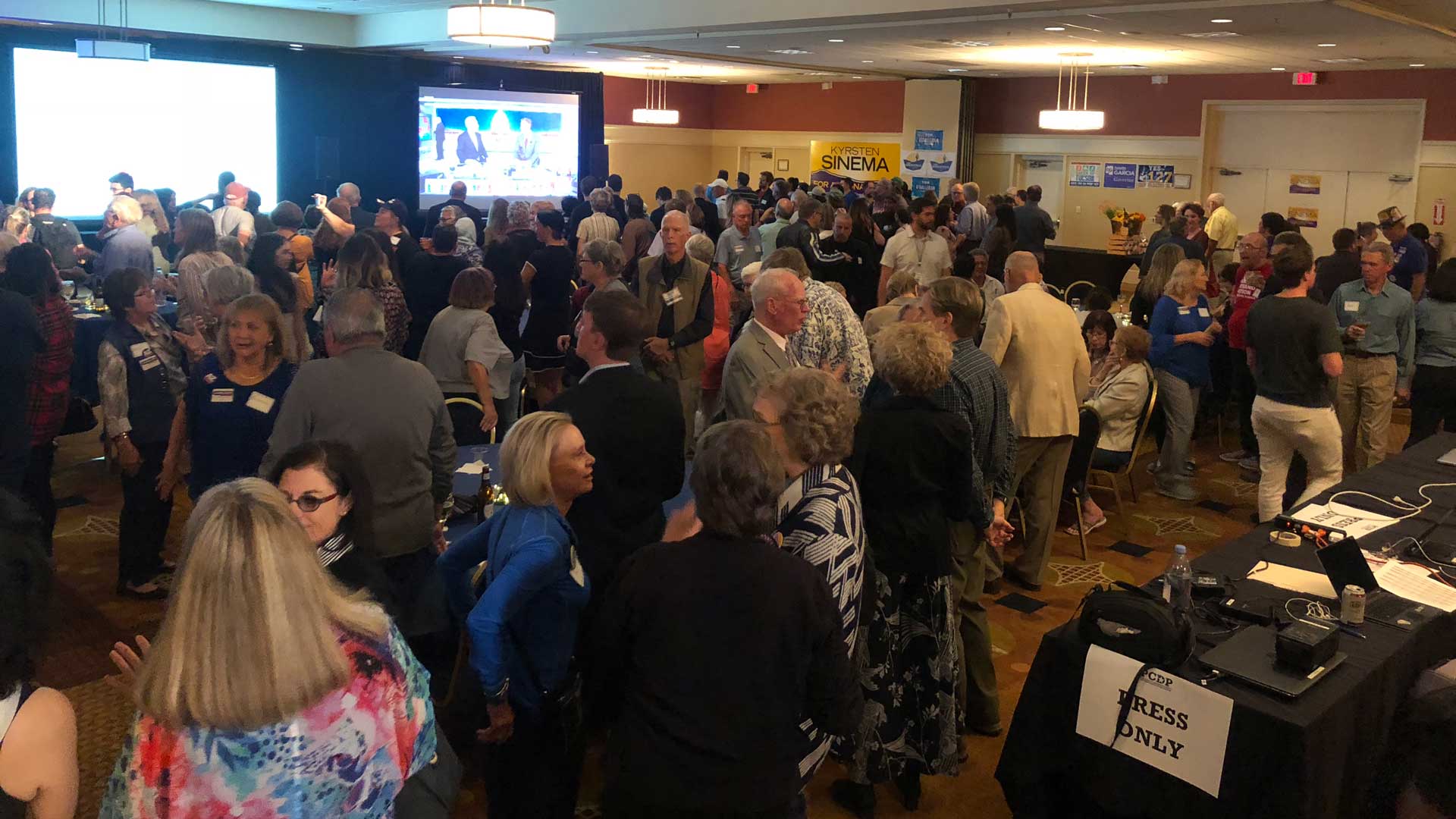 The crowd gathers at the Democratic watch party at the Doubletree Reid Park in Tucson.
Christopher Conover, AZPM
Democrats across the country celebrated last night as they took control of the U.S. House, but winning the election was only half the battle.
Pima county democratic chair Jo Holt was all smiles when she introduced Ann Kirkpatrick as the newest member of the Arizona congressional delegation.  
"We are doing our part to push back against the Trump monstrosity," Kirkpatrick said.
Kirkpatrick's win over Lea Marquez Peterson in Arizona's 2nd Congressional District could tip the balance of Arizona's members of the U.S. House of Representatives to 5-4 in favor of the Democrats. Not every race went for Democrats, but Holt said the night was far from a loss.
"I think when you take back the House you have won big time," Holt said.
That win means, however, that Democrats now have to govern. U.S. Rep. Raul Grijalva told the crowd at the Democratic victory party Tuesday's results on the federal level were a referendum on President Trump.
"The House of Representatives is now the touchstone for the American people and we have to set the table," Grijalva said.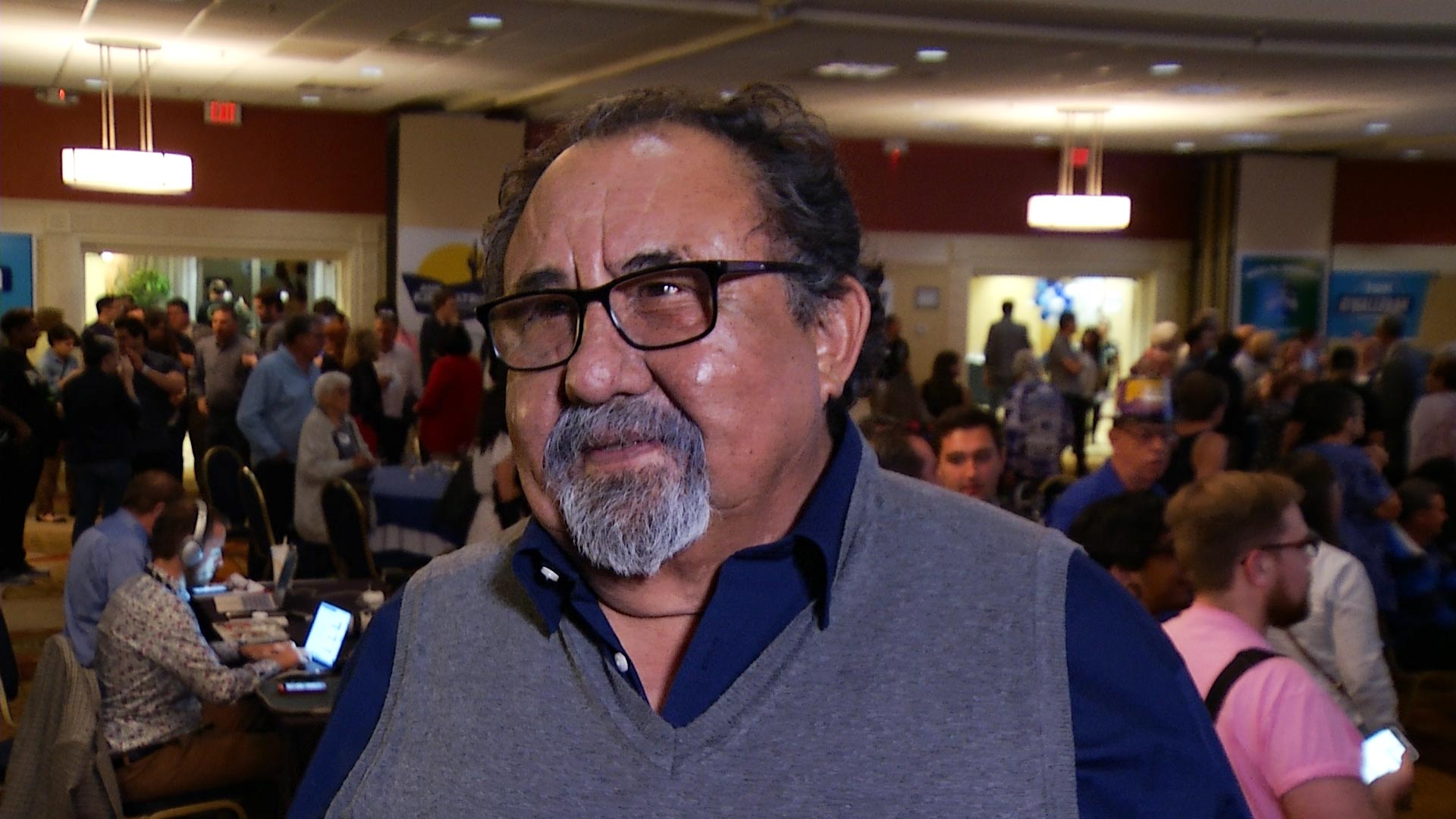 U.S. Rep. Raul Grijalva kept his seat in Arizona's 3rd Congressional District.
AZPM
"We set the table, the template for 2020. And we are on our way to reclaiming this democracy of ours, we are on our way to putting decency back in charge and we are on the way to defining patriotism on the fact that I love the country."
Grijalva is expected to become chair of the House Natural Resources Committee when the new Congress begins in January.  After his speech he explained the vision he sees as a member of the new house leadership team.
"This is not about getting even. Ithink that the distinctions are going to come as soon as the policy comes.  ... But just simply to be punitive, that's not where I'm at and that's not where the Democrats are at right now."
So what are some of the legislative priorities for the newly elected democratic house majority?  Ann Kirkpatrick says she already knows what her first piece of legislation will be.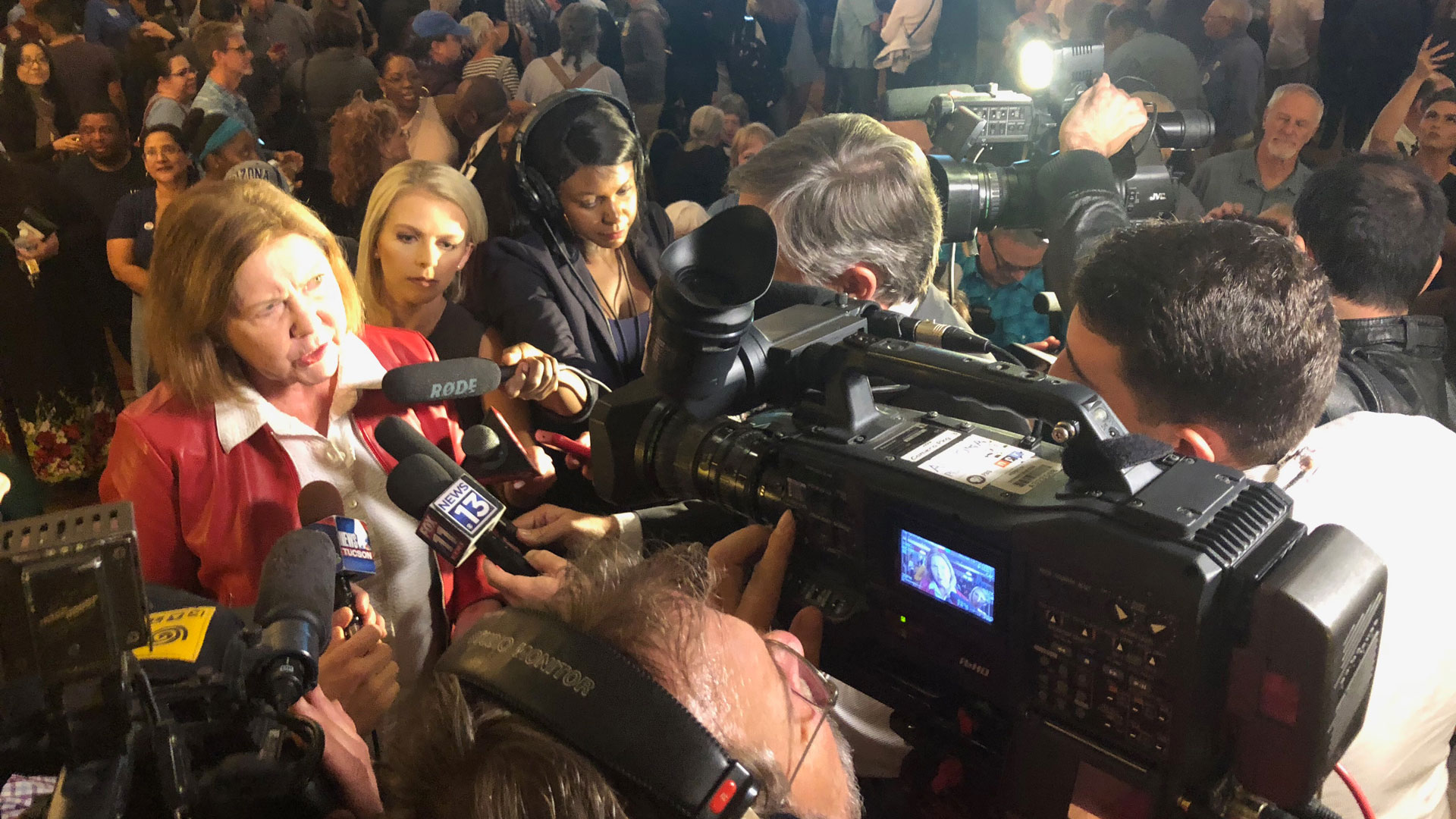 Democrat Ann Kirkpatrick speaks to the press at the Doubletree Reid Park in Tucson on election night, 2018.
Jason Katterhenry/AZPM
"Allowing 'Dreamers' to work on Capitol Hill," Kirkpatrick said, referring to recipients of the Deferred Action for Childhood Arrivals. "I feel like these stories of the 'Dreamers' are so emotional and so tragic in many situations that if members of Congress heard those stories we would be able to get comprehensive immigration reform that passes the Dream Act."
But Democrats do not control the executive branch. That is still firmly in the hands of President Donald Trump. Kirkpatrick said she is not worried about that.
"You know I can work with anyone.  I was in the Legislature when we were in the minority. I've been in the majority, but my way of working is to get to know my colleagues and find that common ground. That's how you get things done," Kirkpatrick said.
The new congressional term begins in January. For now, Kirkpatrick will set up her office and get ready for her third time in Congress. And Grijalva will return to the Capitol for a lame duck session as a member of the minority, secure in the knowledge that will soon change.
U.S. Rep. in Congress - District No. 1
| Candidate | % | Votes | |
| --- | --- | --- | --- |
| O'Halleran, Tom DEM | 53.84% | 143,240 | |
| Rogers, Wendy REP | 46.16% | 122,784 | |
U.S. Rep. in Congress - District No. 2
| Candidate | % | Votes | |
| --- | --- | --- | --- |
| Kirkpatrick, Ann DEM | 54.75% | 161,000 | |
| Marquez Peterson, Lea REP | 45.25% | 133,083 | |
U.S. Rep. in Congress - District No. 3
| Candidate | % | Votes | |
| --- | --- | --- | --- |
| Grijalva, Raul DEM | 63.87% | 114,650 | |
| Pierson, Nicolas REP | 36.13% | 64,868 | |

Read more coverage of national, Arizona, and local elections at our 2018 elections portal,
Your Vote 2018
.