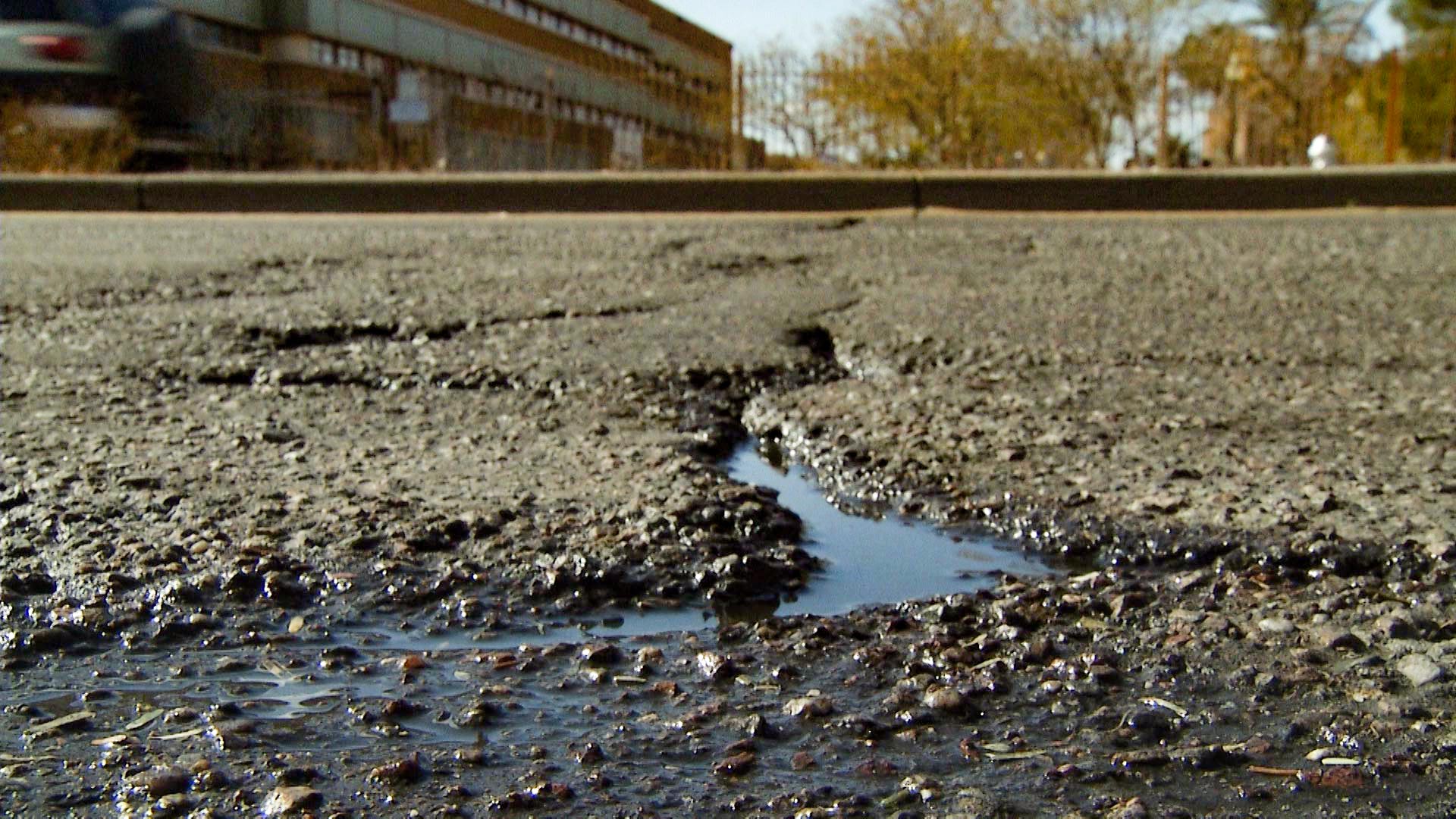 One of the initiatives on the ballot in 2018 is a bond package that aims to repair roads in Pima County.
AZPM
Proposition 407
| Tucson Parks and Recreation | % | Votes | |
| --- | --- | --- | --- |
| Yes | 55.87% | 89,848 | |
| No | 44.13% | 70,965 | |
A bond package to improve most of Tucson's parks looked poised to pass, as of unofficial early results Tuesday night.
The city of Tucson was asking voters to approve a $225 million bond package aimed primarily at fixing and upgrading most of Tucson's parks. Officials said the proposition works within existing bond capacity so it would not raise property taxes.
Prop. 407 identifies hundreds of improvements touching most but not all of Tucson's parks, including new sports fields, playgrounds, splash pads and upgrades to existing facilities, among other things.
The proposition would put $133 million toward parks, $67 million toward connectivity projects and $25 million toward linear parks called greenways, implemented over three, three-year phases, starting in 2020.
Proposition 408
| Tucson Even-Year Election Date | % | Votes | |
| --- | --- | --- | --- |
| Yes | 42.16% | 66,699 | |
| No | 57.84% | 91,513 | |
Tucson voters appeared to be unwilling to change city elections to even-numbered years, according to early results.
Proposition 408 would change the Tucson city charter. It would move elections for the mayor and council from odd numbered years to even numbered years. The state Legislature has tried to force Tucson to do this in the past, but the courts have ruled it is up to city voters to make the change.
While that may seem to pit the city and Legislature at odds, city leadership took a more measured tone. Mayor Jonathan Rothschild in a public letter discussed what he characterized as the pros (higher voter turnout, cost savings) and cons (less attention on local races) of moving elections to even-numbered years.
Proposition 463
| Pima County Road Reconstruction | % | Votes | |
| --- | --- | --- | --- |
| Yes | 43.96% | 161,437 | |
| No | 56.04% | 205,760 | |
A bond package that would bring improvements to Pima County roads was losing as of Tuesday night, according to the first election results released by the county.
Billed by Pima County as the "Fix Our Roads" plan, voters were asked to pass a $430 million bond that would be split according to population among the cities and towns in the county. The bond package aims to repair about 2,200 miles of road in the county.

Supporters of the measure cited the state of disrepair of the roads and the absence of other sources of funding to pay for the improvements. Also, like Proposition 407, proponents said the measure wouldn't raise property taxes. Opponents say the county needs to better manage its budget to find the money in existing funds.
School Bonds
Voters in Southern Arizona saw propositions on the November ballot in which they could decide to accept or reject bonds and overrides for education funding in their school districts.
A number of district board member seats were also up in the air. To see the results of these races as well as the bonds and overrides, visit the Pima County elections website.

Read more coverage of national, Arizona, and local elections at our 2018 elections portal,
Your Vote 2018
.