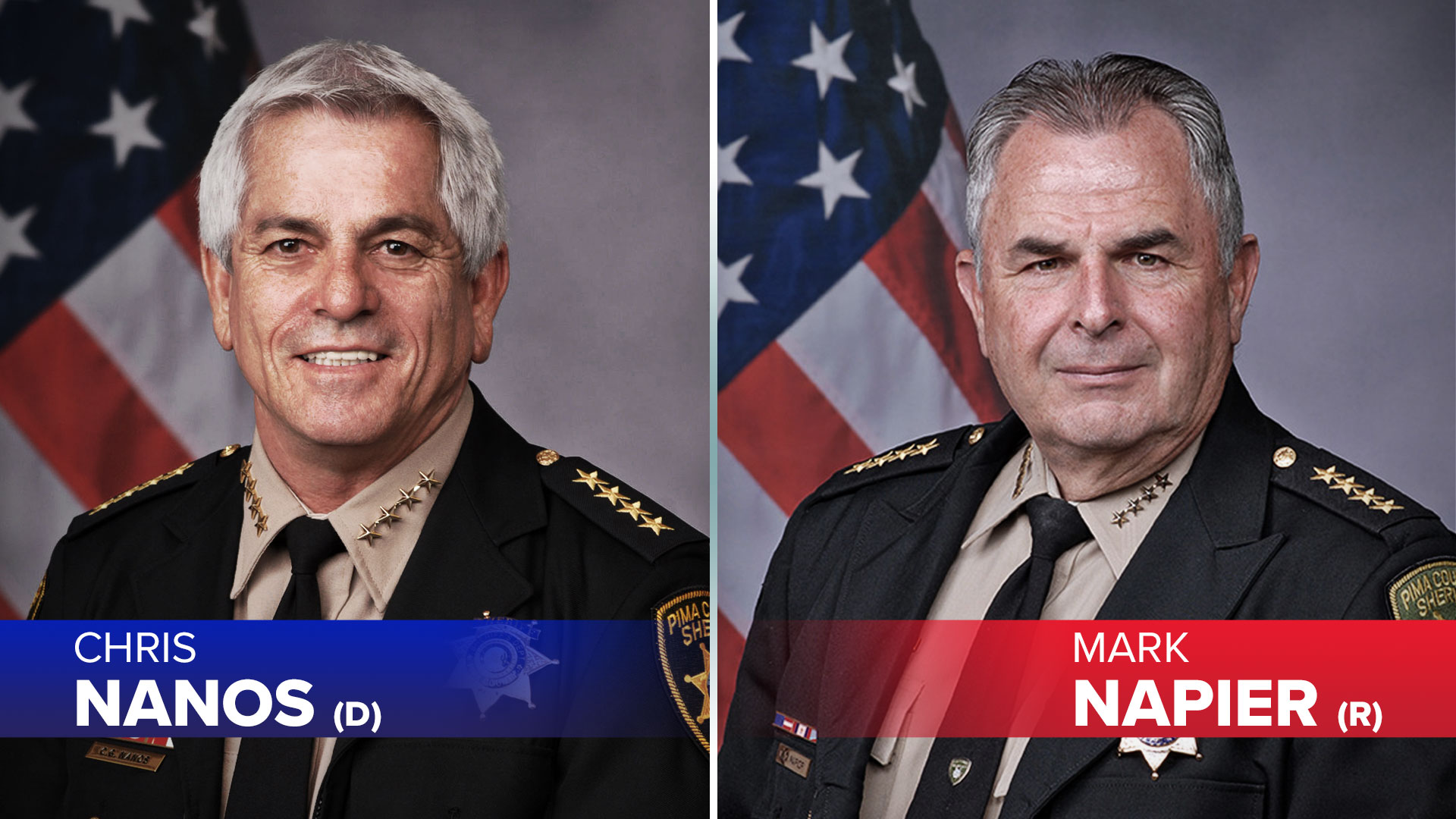 Candidates for Pima County Sheriff in the 2020 general election.
Republican Pima County Sheriff Mark Napier is running for reelection this fall. His opponent is former Pima County Sheriff, Democrat Chris Nanos. This week, The Buzz and Arizona 360 produced a special joint presentation—a debate between the two candidates.
The debate was taped earlier this week in the Arizona Public Media studios, moderated by Arizona 360 host, Lorraine Rivera. Listen to the full debate above, or you can watch the debate on the Arizona 360 page Friday evening.
During the debate, candidates answered questions on topics ranging from the department's budget to maintaining the southern border to increased scrutiny on law enforcement, including their personal records with the Sheriff's Department. The candidates also had the chance to explain why they are running and touch upon campaign season conflicts with each other.
---
Election season is here and The Buzz wants know what's on your mind. Call and leave us a voicemail message about what key issues, races or candidates are driving you to vote this fall. Your comments may end up in an upcoming episode. The number is 520-621-5999.

The Buzz
airs Fridays at 8:30 a.m. and 6 p.m. and Saturdays at 3:30 p.m. on NPR 89.1. You can subscribe to our podcast on
iTunes
and NPR One. See more from
The Buzz
.