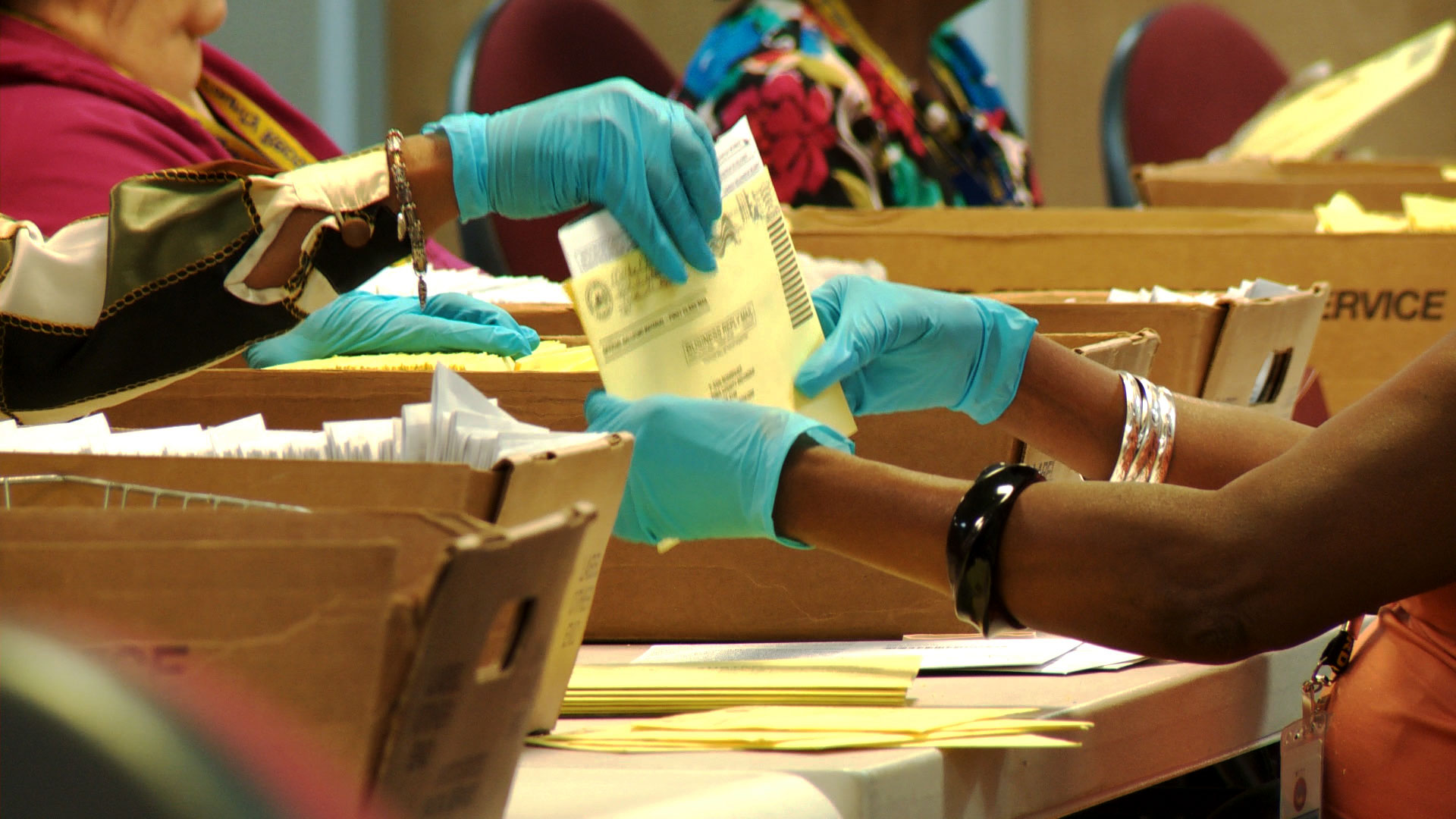 Election workers process mail ballots at the Pima County Elections Department.
AZPM Staff
If you haven't already cast your ballot by mail, Tuesday, Aug. 4, is the primary election. Pima County has provided a list of commonly-asked questions about voting, which we're sharing here as a resource:
Want to vote in person?
Voters who have not already voted by mail can find their polling place by entering the address that appears on their voter registration forms at this website.
Face coverings are required at polling places. Voters who don't have a mask or face covering can still vote.
Forget to put your ballot in the mail?
For mail ballot voters who missed the deadline to get them in the mail, completed ballots can be returned to any polling place on primary day. You can use the polling locator site to find the one nearest you.
Want to ensure your ballot made it?
Voters who mailed in their ballots can track the status of their ballots here.
Missed this election, but want to vote in November?
To register to vote in the November general election, visit the Pima County Recorder's website.
To request a ballot by mail for the November general election, visit this site.
Registered voters also can join the Permanent Early Voters List, which means you'll receive an early ballot for all elections you're eligible to participate in without having to request one. Learn how here.
Not sure if you've already registered to vote?
Voters can check their registration status here.
Primary election results will be posted on the Pima County Elections website after polls close beginning after 8 p.m. AZPM News will also be covering the election results.