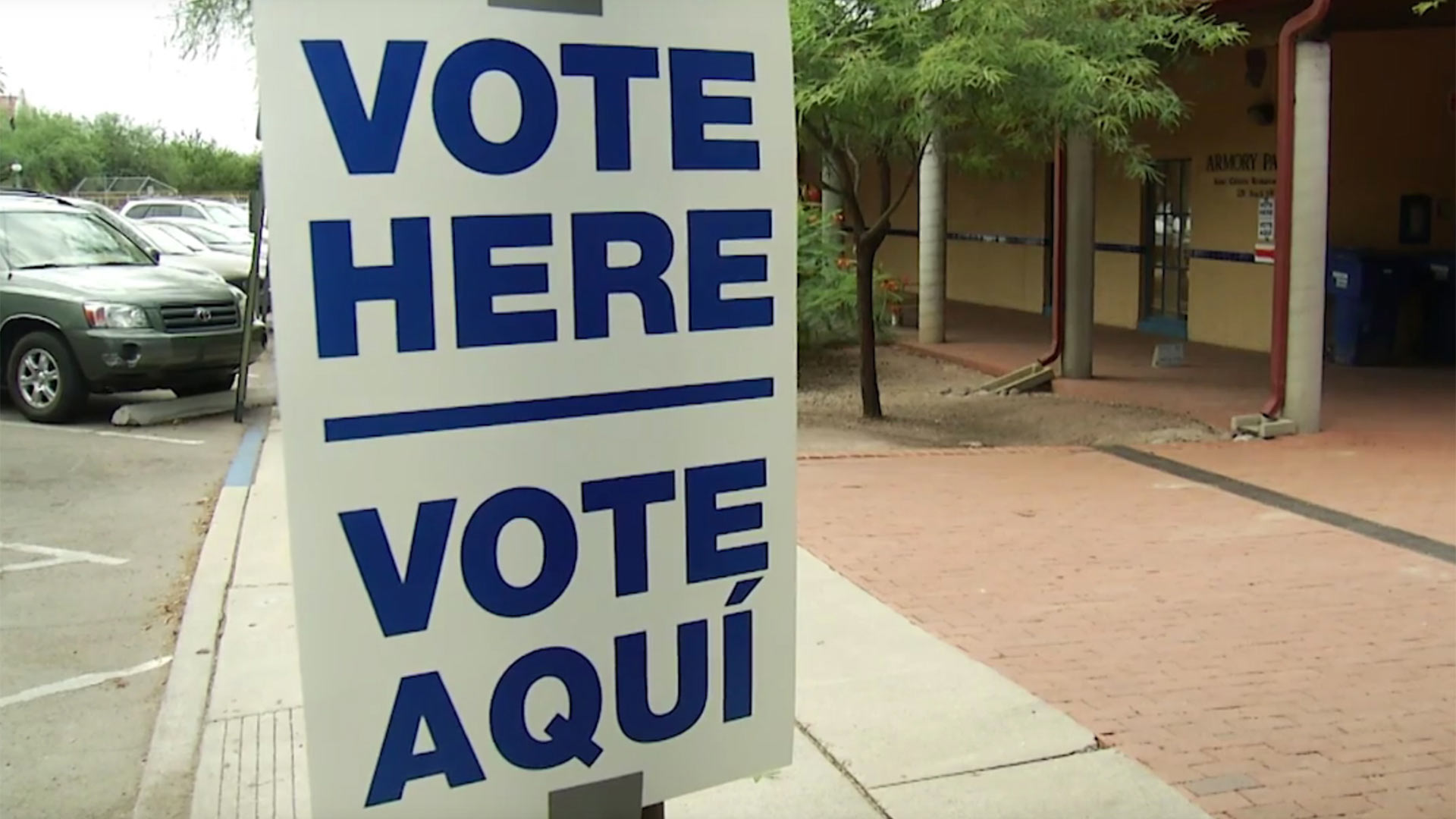 A vote here sign in Armory Park.
AZPM
The COVID-19 pandemic will change some voting practices.
Voter safety is a high priority next week when Arizona residents head to the polls next week to cast their ballots during a global pandemic, the Secretary of State's Office says.
The office put together a guide for counties to follow to ensure that Arizona voters are safe when they cast their ballots during the Aug. 4 primary.
Some of the suggestions in the guide are common sense, according to Secretary Katie Hobbs.
"If there is a mask ordinance, make sure you are wearing a mask, but we're recommending all voters wear a mask to keep our poll workers safe as well. Bring your own pen and do whatever you are doing to keep yourself safe. And then we've implemented spacing guidelines at the polling places as well," Hobbs said during a Facebook town hall.
Pima County officials said hand sanitizer will also be available at the polls. They also encouraged people to use the 13 early voting sites to cast their ballots this week in order to avoid crowds on election day.