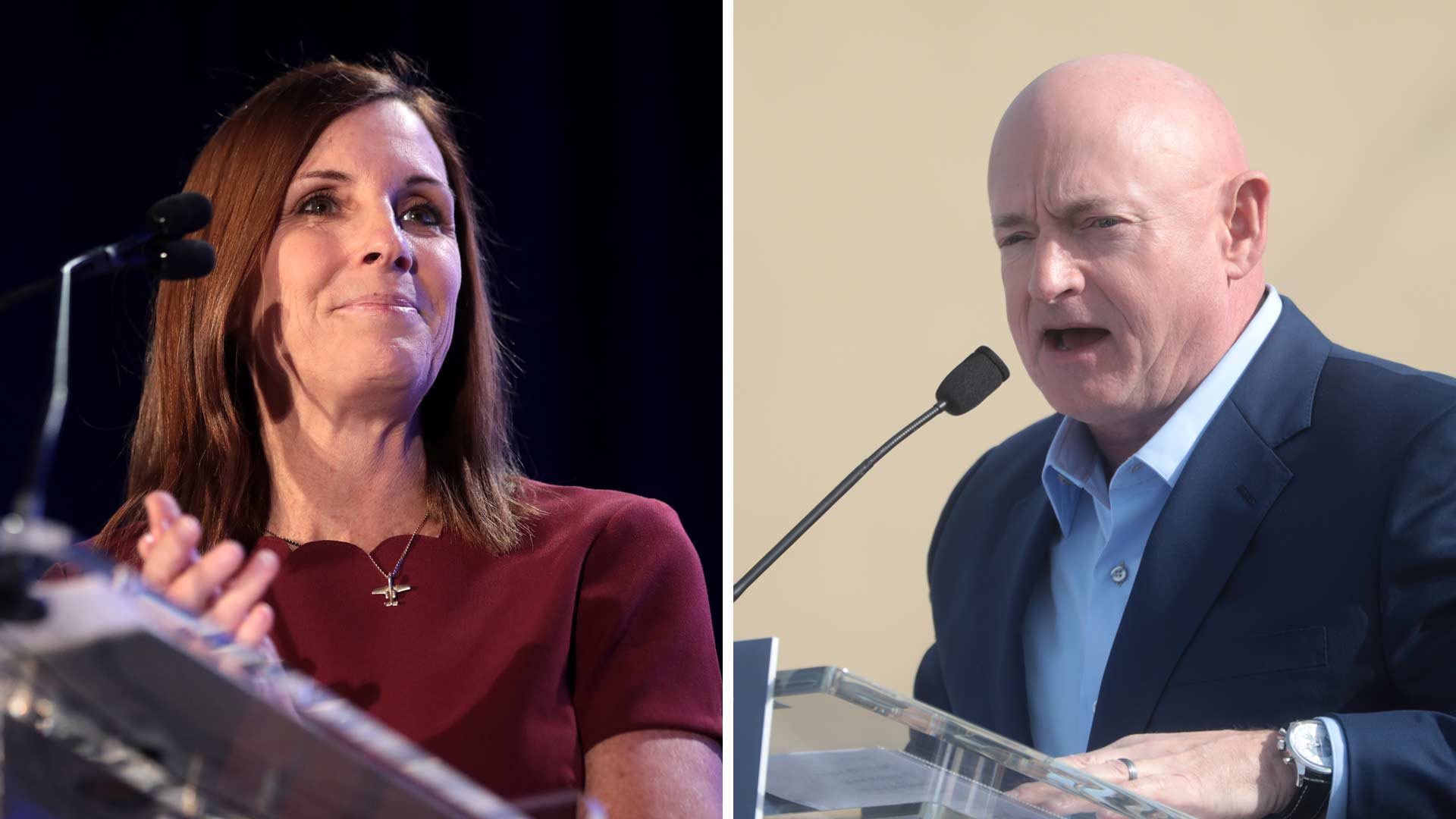 Republican Martha McSally, left, and Democrat Mark Kelly.
Gage Skidmore/Flickr (CC BY-SA 2.0)
Sen. Martha McSally trails her Democratic opponent, Mark Kelly, by nine points in the latest poll from OH Predictive Insights. Three months ago, in the same poll, McSally was trailing Kelly by 13 points.
The issue for McSally is twofold according to the poll; she has not solidified her base and independent voters like Kelly.
"Only four in five Republicans say they would voter for her if the election were held today. Mark Kelly's base is really strong among Democrats. When you look at those all-important independents in the middle, 2:1 they are breaking for Mark Kelly," said Mike Noble, at OH Predictive Insights.
Noble said in most Arizona races, independents tend to lean towards the Republican candidate.
It should be noted, that McSally has Republican primary challengers so she may be able to consolidate her base moving toward the general election in November.