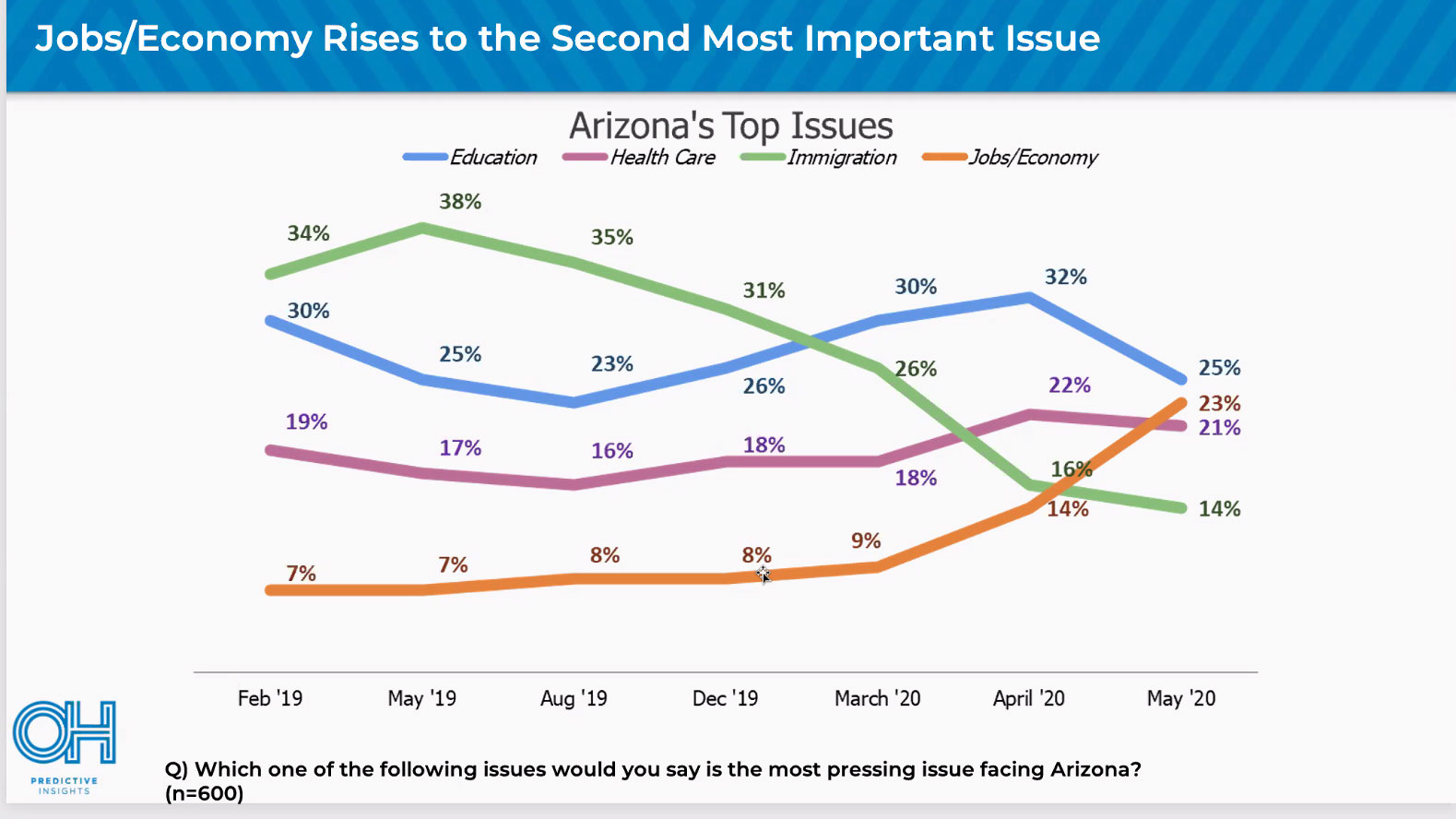 OH Predictive Insights has tracked what Arizona residents feel is important since February 2019.
OH Predictive Insights
Before the COVID-19 outbreak, education and immigration were the top issues for Arizonans, according to polling by OH Predictive Insights. Since March, that has changed.
"Jobs and economy went from like fourth or fifth. It was not in the top three. It is now 2 points away from education and being the top issue," said Mike Noble with OH Predictive.
Health care is the number three issue of concern for Arizonans, according to the survey. That is the place it has occupied for more than a year.
Immigration was trending lower before the pandemic, but since then its importance to Arizonans has plummeted.
Gov. Doug Ducey issued his stay-at-home order on March 30 and let it expire on May 15. The rise in the importance of jobs and the economy can be tied to that order.
OH Predictive began tracking top issues for the state in February 2019.