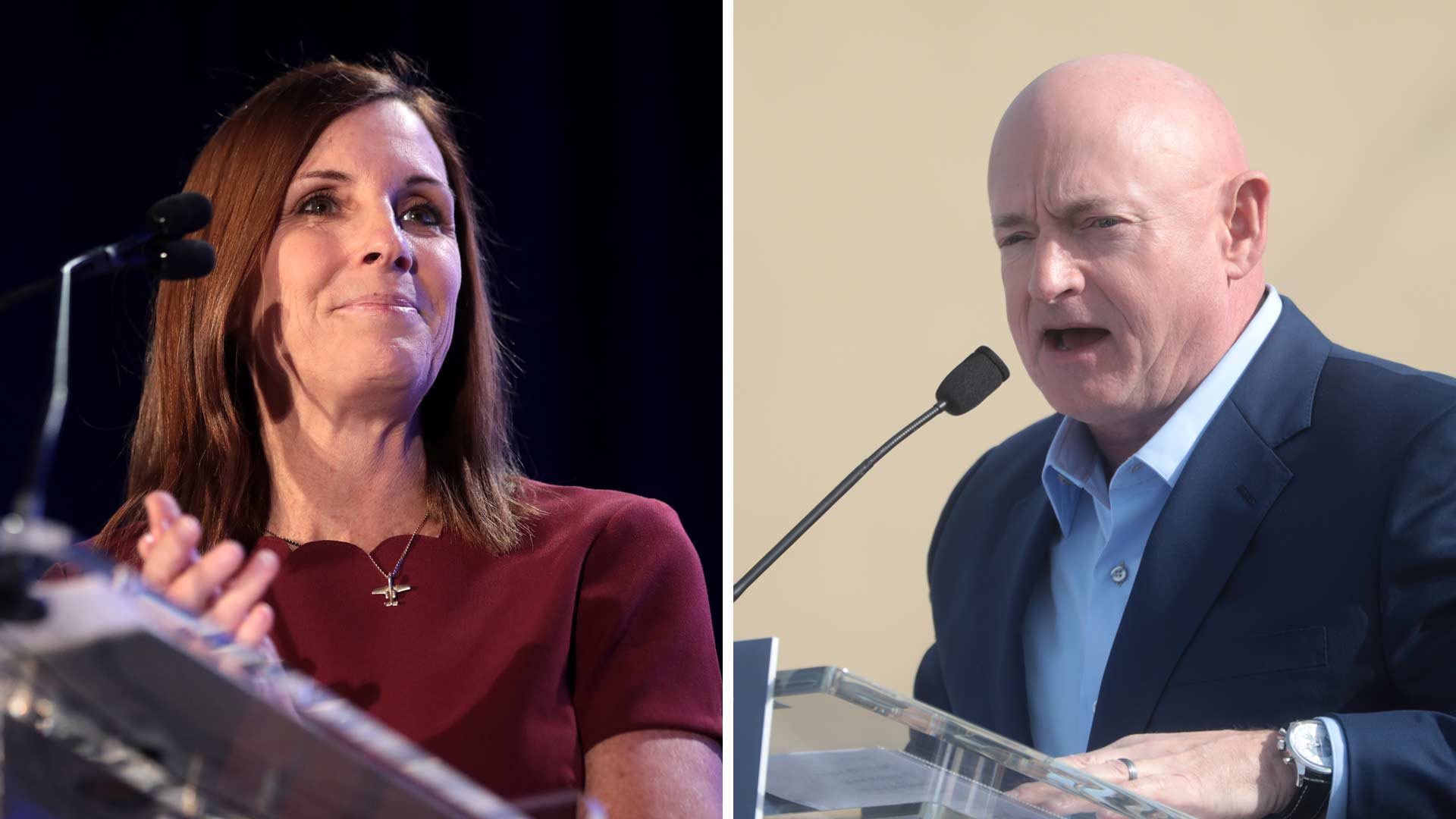 Republican Martha McSally, left, and Democrat Mark Kelly.
Gage Skidmore/Flickr (CC BY-SA 2.0)
Martha McSally's latest Senate campaign ad touts her hard-line stance against China. Official emails from the Republican's Senate office have spent weeks highlighting bills she is promoting to hold China responsible for the spread of the novel coronavirus.
The ad does not mention her Democratic challenger Mark Kelly, but it was released days after the National Republican Senatorial Committee and highly placed Republicans began a coordinated attack on Kelly with regard to China.
Specifically, national Republicans tie Kelly to China through World View, the Tucson-based space balloon company he helped found. The company has a Chinese firm providing some capital funding. World View also has contracts with NASA.
Sen. Marsha Blackburn tweeted out an old video of Kelly in China giving a paid speech about vitamins he took while on the Space Shuttle. The spokesperson for McSally's campaign retweeted the video posted by the Tennessee Republican.
Kelly spokesman, Jacob Peters, condemned the attacks.
"It shows how deeply Washington is broken that McConnell's campaign machine would coordinate baseless political attacks and involve sitting U.S. Senators instead of focusing on the pressing and urgent needs facing Arizonans and the nation during this crisis," Peters wrote.
Kelly leads McSally in nearly every poll and fundraising.
The campaign for presumptive Democratic presidential nominee Joe Biden announced that it will concentrate on Arizona as a traditional red state that it can flip.