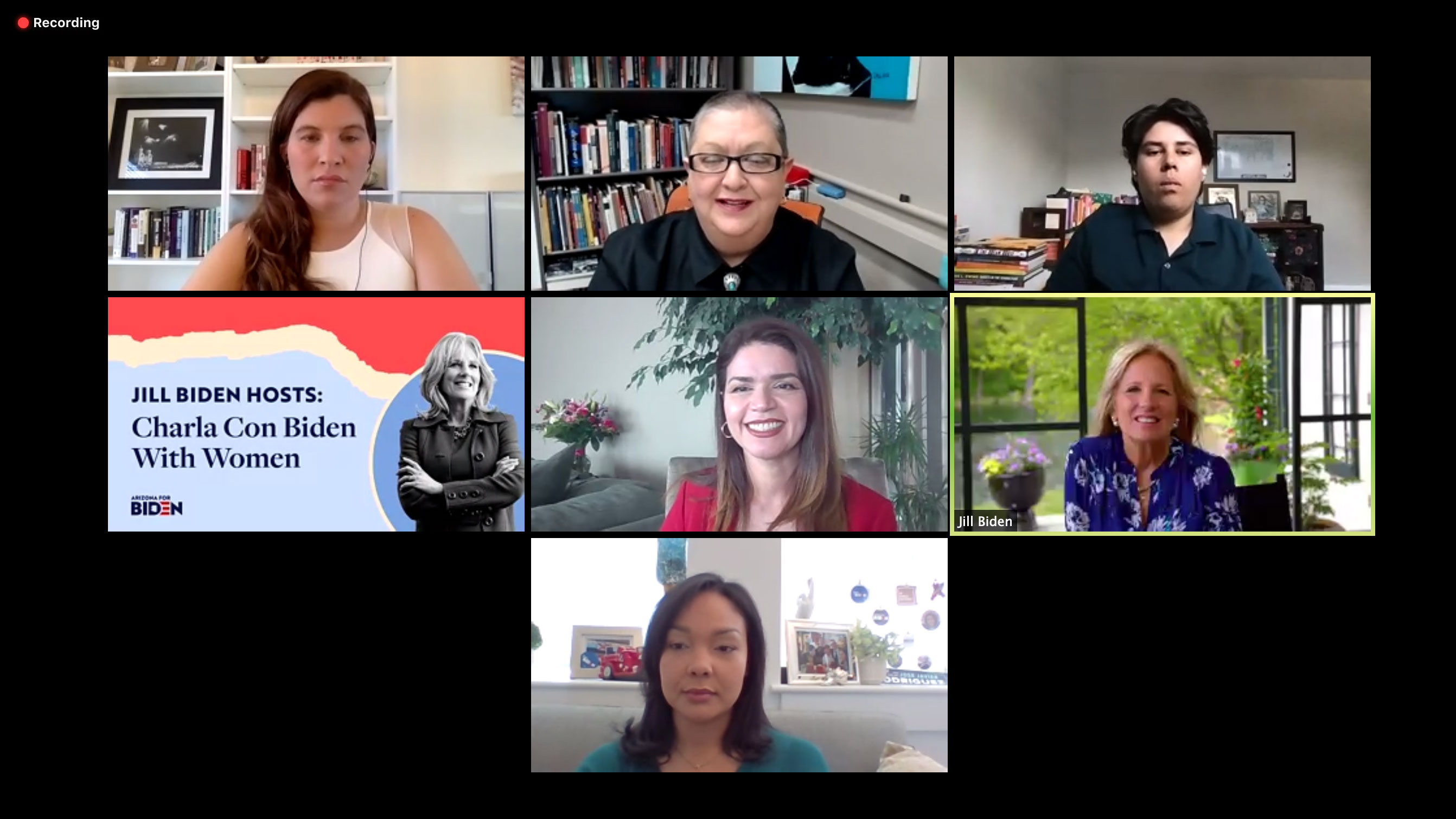 Jill Biden meets with members of the Tucson community, including Mayor Regina Romero, during a virtual campaign stop. May 14, 2020
AZPM
The 2020 presidential campaign is firmly online as the nation continues to deal with the COVID-19 pandemic.
Jill Biden, the wife of presumptive Democratic nominee Joe Biden, made three virtual visits to Arizona on Thursday.
Her first Zoom stop was in Tucson to hold a chat with Latina leaders, including Tucson Mayor Regina Romero.
The former second lady fielded questions about access to education for minorities. She said her husband, if elected, will work to make community college free for all and push for universal pre-K.
Biden also spoke about the coronavirus and the toll it is taking on the U.S., especially minority communities.
"This community is less likely to have jobs that allow for remote work and less likely to have health insurance. From education to housing to wages, every inequity in our country has been magnified by this crisis," she said, talking about Latinos.
Arizona is considered a battleground state in this year's presidential election. Donald Trump won the state four years ago by 3.5% . Bill Clinton won Arizona in 1996, he was the last Democratic presidential candidate to win the usually red state.