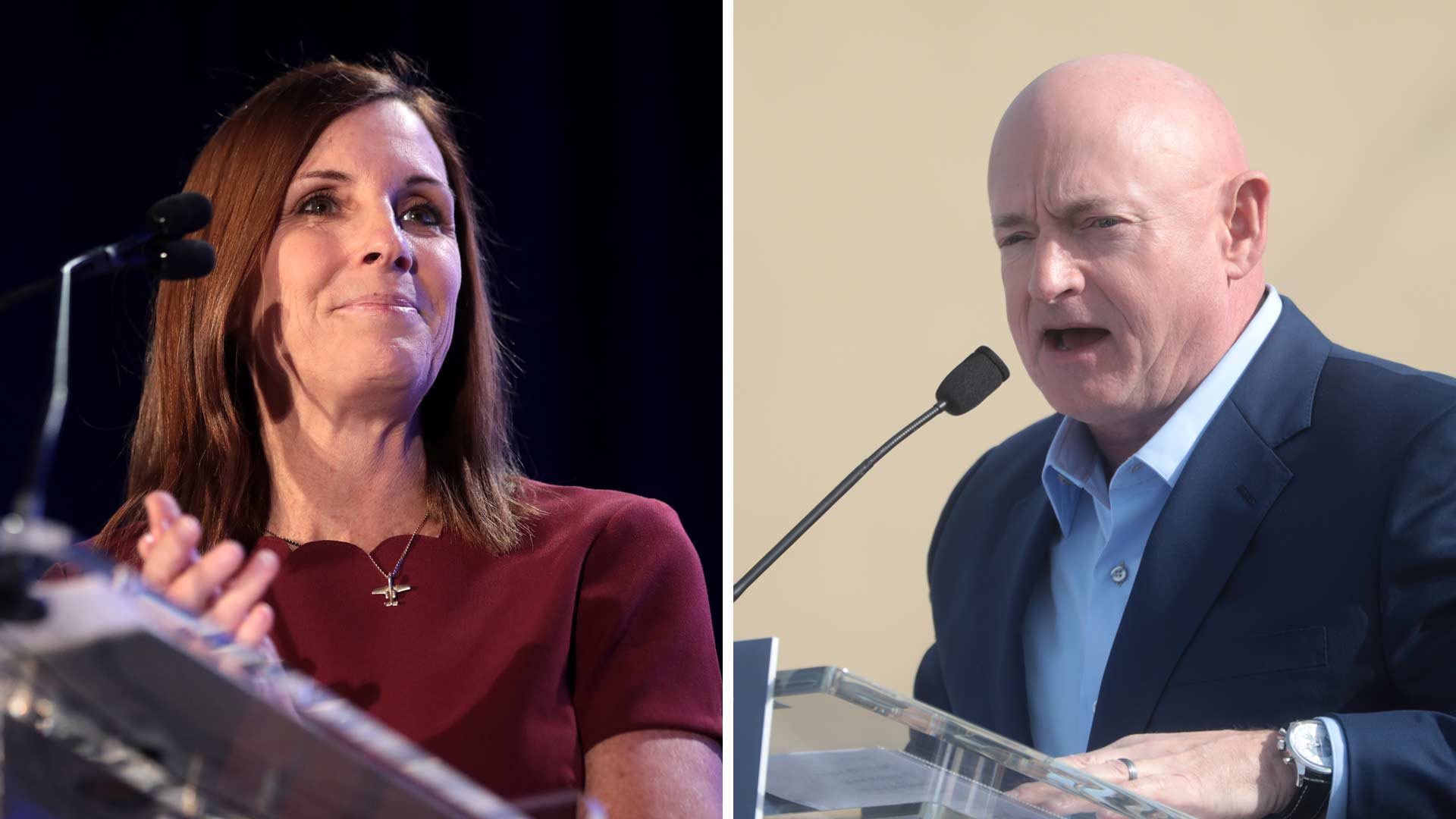 Republican Martha McSally, left, and Democrat Mark Kelly.
Gage Skidmore/Flickr (CC BY-SA 2.0)
Mark Kelly leads Sen. Martha McSally 51-42 in the Arizona race for U.S. Senate, according the latest poll from OH Predictive Insights.

The poll of 600 likely Arizona voters has a 4% margin of error.
Kelly has led in nearly every poll taken on the race since he entered the contest about 14 months ago.

The poll mirrors another taken by OH Predictive earlier this month looking at the presidential race in Arizona. In that poll, Joe Biden led Donald Trump by 9 points.
"We saw trend back in the 2018 midterms between McSally and [Sen. Kyrsten] Sinema. When looking at McSally's number comparative to Trump, when Trump would go up a few points in the polls, McSally would go up a few points. When she would go down, Trump would go down. It's pretty clear that the data indicates that McSally is very much tethered to Trump," said Mike Noble with OH Predictive Insights.
Noble pointed out that Election Day is still seven months away, which gives McSally plenty of time to catch up.
In the money race, Kelly is the top fundraiser of all Senate candidates in the country. McSally is in the top 10.
Outside money is expected to play a major roll in the race, which could determine control of the Senate.
"I don't think the GOP is going to allow two Democratic senators to be representing a state that was formerly represented by John McCain and Jon Kyl," said Noble.
McSally lost the 2018 race to replace Jeff Flake to Kyrsten Sinema. McSally was then appointed to John McCain's seat after he died.
The winner of the McSally-Kelly race will fill out the remaining two years of McCain's term and will then have to run for re-election in 2022.