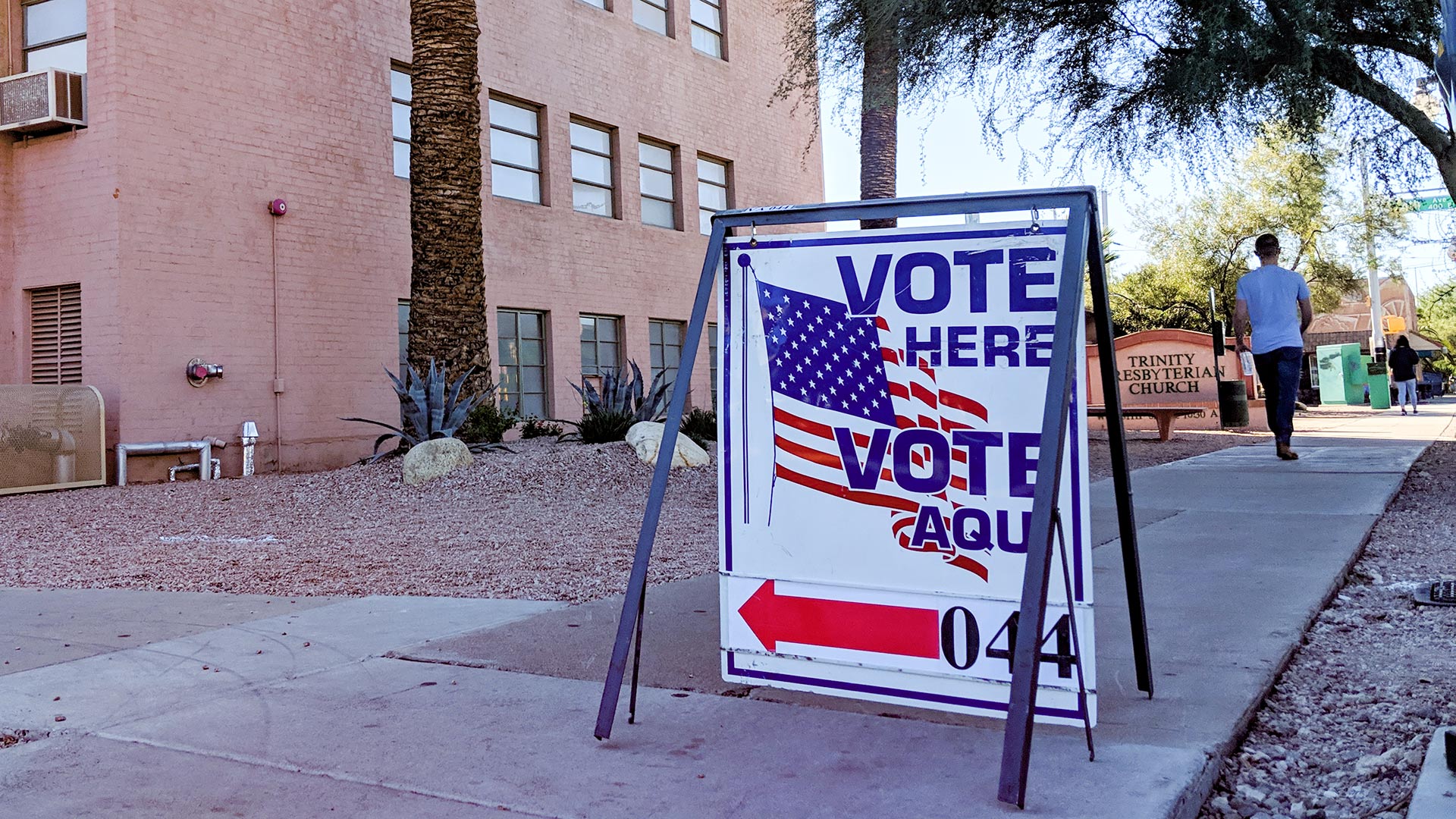 A sign indicating a polling place near Fourth Avenue in Tucson, Election Day, Nov. 7, 2018.
AZPM
Joe Biden leads President Donald Trump 52%-43% in the latest poll from OH Predictive Insights.

Quarterly polls conducted by OH Predictive Insights have showed Biden leading or tied with Trump during every time period but one since February 2019.
The latest poll conducted earlier this month, is Biden's largest lead. The poll has a 4% margin of error and shows that 5% of likely voters in the state are undecided.
A Democrat has not won the presidential race in Arizona since Bill Clinton beat Bob Dole in 1996. Before that a Democratic presidential nominee had not won Arizona since Harry Truman defeated Thomas Dewey by nearly 10 points.
Donald Trump beat Hillary Clinton by 3.5% in Arizona in 2016.