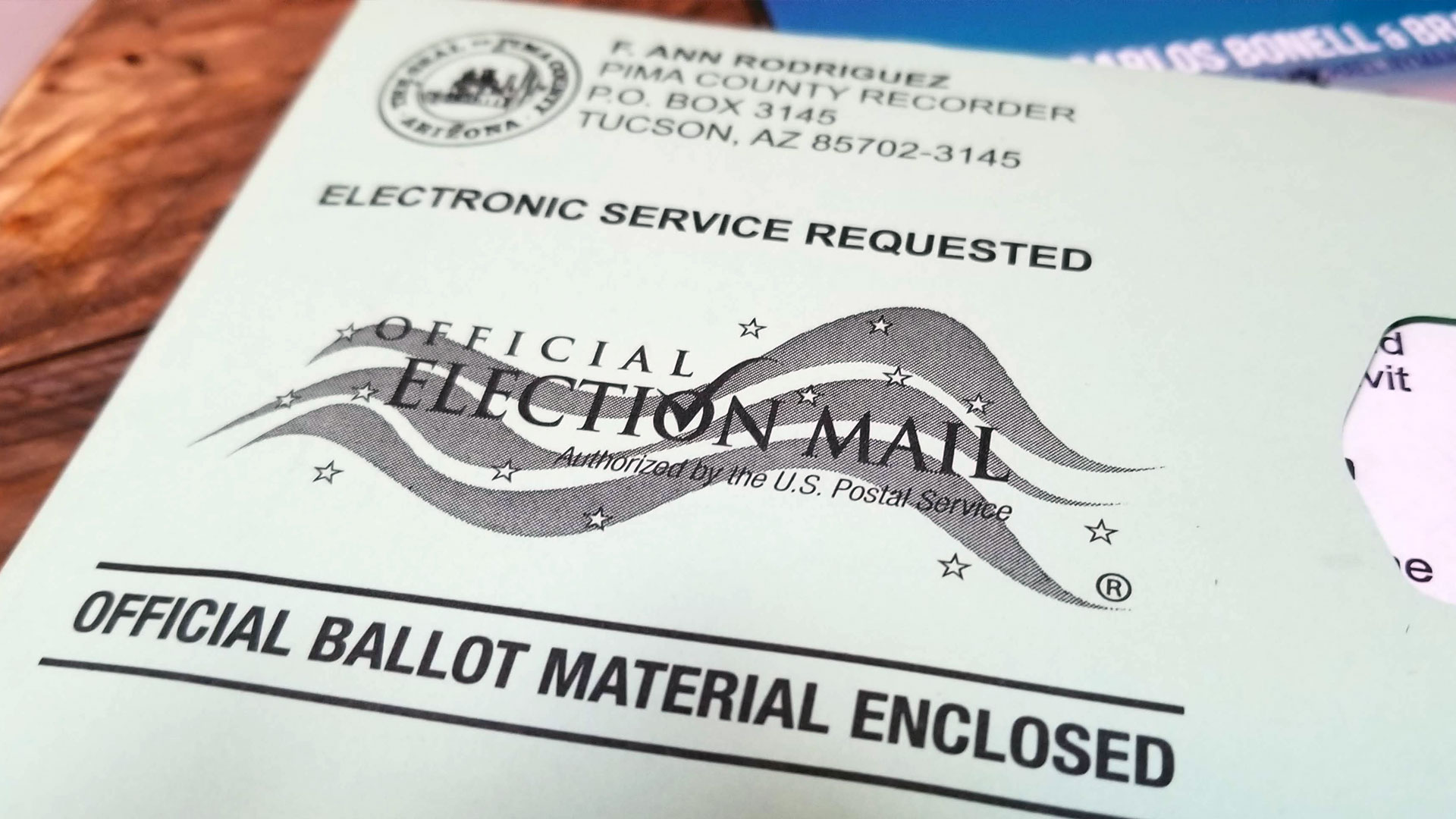 An envelope containing Pima County's vote-by-mail ballot.
AC Swedbergh/AZPM
Arizona Democrats sent a clear message: Joe Biden is their candidate. He beat rival Bernie Sanders by nearly 12 percentage points in Tuesday's presidential preference election.
In Pima County, Biden pulled in 46,103 votes to Sanders' 30,600, mirroring the results across the state.
Arizona's 67 delegates were the smallest prize on Tuesday when compared with Florida, with 219, and Illinois with 155. Biden also easily won those states.
Sanders made a brief visit to Arizona earlier this month. Biden did not make a campaign stop in Arizona before the presidential preference election.
The two men were scheduled to debate in Phoenix just days before balloting began, but the event was moved to Washington, D.C. over concerns about the novel coronavirus.
The PPE is was open only to registered Democrats. Republicans did not hold an election in Arizona.
Loading...