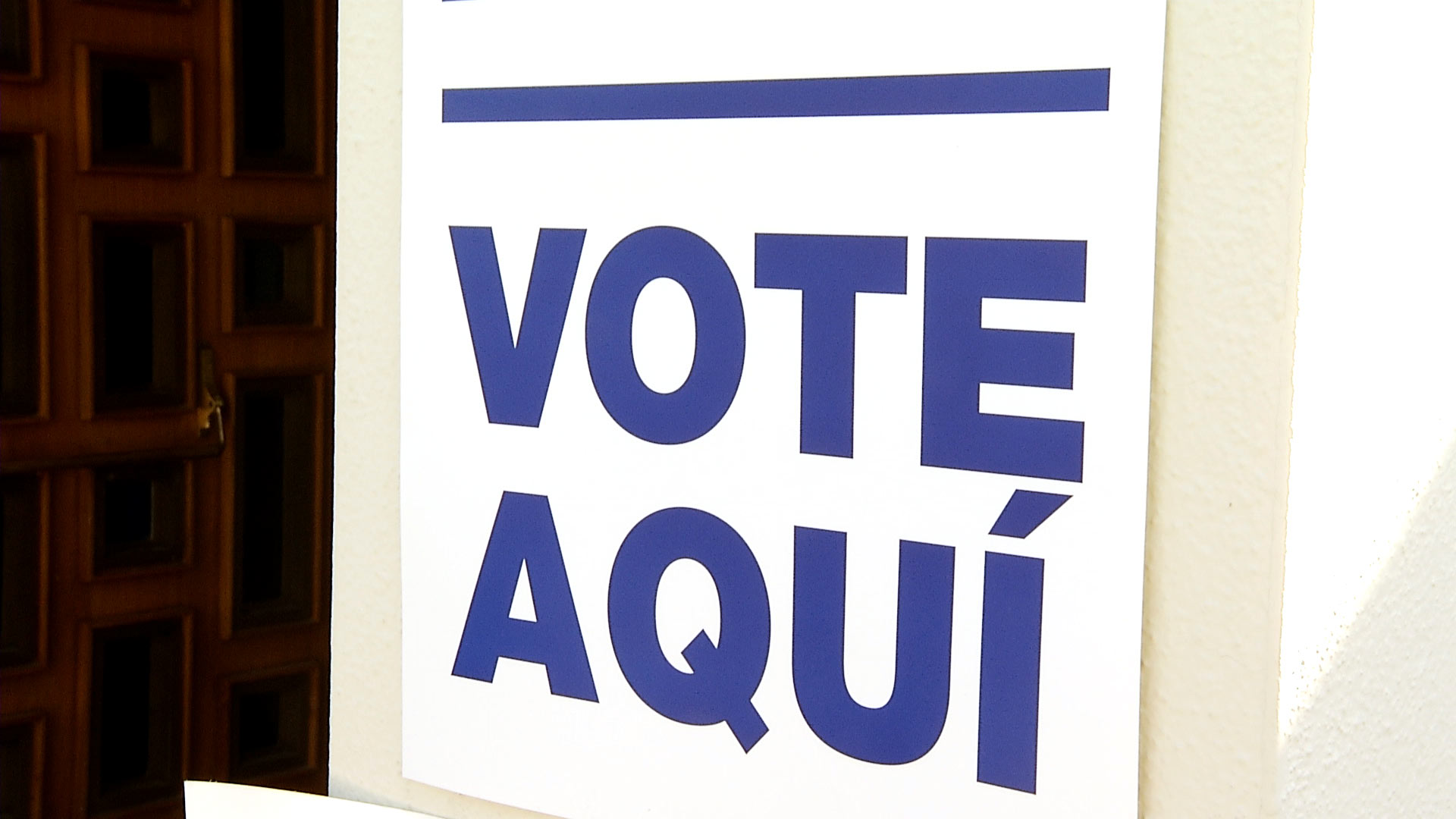 A sign directs voters where to cast their ballots at a polling place in Tucson.
AZPM Staff
Officials say the presidential preference election will continue as planned Tuesday in Arizona, though COVID-19 has meant some changes for election day Pima County.
County elections officials are moving one polling place for the election. The precinct at the Quail Creek Madera Canyon Clubhouse is now sharing a location with another at East Social Center on Abrego Drive in Green Valley. The precincts are normally adjacent.
Pima County elections director Brad Nelson says he suspects the move was due to COVID-19, but he did not speak directly with those who made the decision. Nelson says the county is ready to deal with the virus.
"Each polling place is going to be supplied with some disinfectant, some paper towels to use it with, some gloves to wear while they are using the disinfectant. There will not be any sanitizers, wipes, what have you for voters. If they wish to bring those with them, they certainly may as well as their own writing instrument if they prefer to do that.
Nelson says turnout for the Democrats only election will be hard to predict because more than 66,000 Republicans and independents are not eligible to vote. Arizona's last democratic presidential preference election in 2004 had a roughly 40% turnout rate, but it was also before the widespread use of early voting by mail.