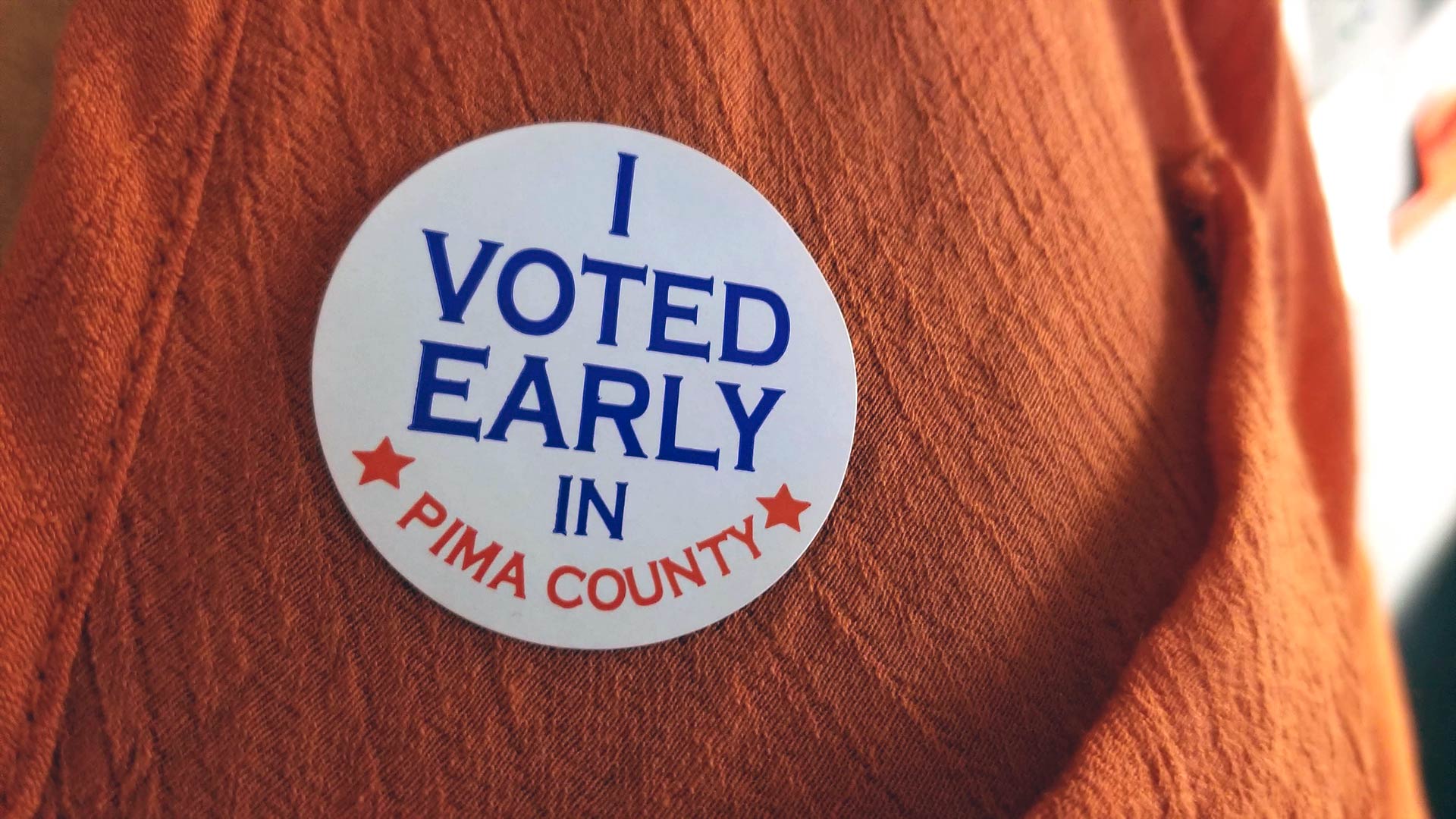 A voter displays their "I Voted Early in Pima County" sticker.
AZPM
Early ballots are out for Arizona's March 17 presidential preference election, but voters beware, not everyone on the ballot is still in the race.
Ballots were printed in December, and since then, seven of the 18 listed candidates have either dropped out or suspended their campaigns.
The number of candidates no longer in the race is expected to grow after Super Tuesday on March 3, a full two weeks before Arizona's election.
If you cast your ballot and your choice drops out after you mail the ballot in, you cannot change your vote.
"Once you mailed it in, and it is in our possession, you have the officially cast your ballot. You cannot be issued another one," said F. Ann Rodriguez, Pima County recorder.
Polling locations have a list posted with candidates who are no longer in the race for the Democratic presidential nomination. That list will be updated as needed.
For voters who are casting ballots by mail, the secretary of state's office is posting a list of candidates who are out but still on the ballot in its website.