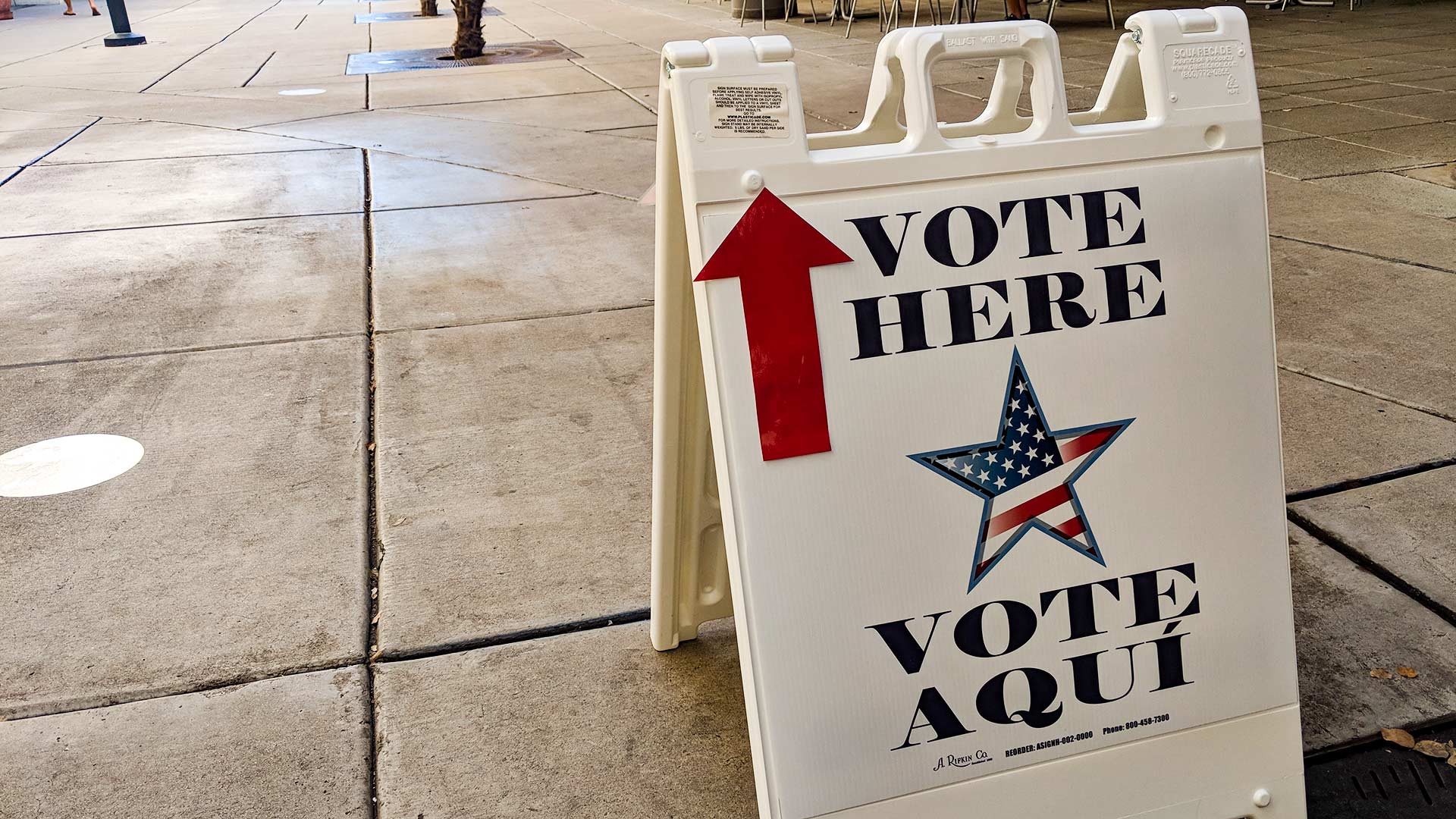 A voting location sign at the University of Arizona, 2018.
AZPM
If it's the fourth Tuesday of September, it's National Voter Registration Day, which aims to drive up the number of registered voters in every state.
Volunteers and groups across the country on Sept. 24 want to reach eligible voters who might miss out on the chance to cast a ballot, whether that's by missing a registration deadline, forgetting to update information after changing addresses or simply not knowing how.
A press release says the goal is to register or update the registration of 250,000 voters across the country. Voter registration day in 2018 saw more than 800,000 voters registered or updated nationwide prior to the midterm elections, with nearly 18,000 in Arizona, according to a report.
Tucson has a general election in November. Voters will cast ballots for mayor, City Council and two initiatives. One is whether to make Tucson a sanctuary city. The other would set a pay increase for City Council members. Residents have until Oct. 7 to register for that election. For different ways to register to vote, visit the Arizona Secretary of State's website, or follow the link below.